Keys for the identification of families and genera of Atlantic shallow water ascidians
Keywords:
Ascidiacea, Tunicata, taxonomy, checklist, geographic distribution
Abstract
Here we present tabular keys for families and genera of ascidian species found in shallow waters in the Atlantic Ocean. Characters used in the keys are illustrated or shown in photos of dissected animals and we also provide generalized drawings of all genera. A list of species in each genus and their geographical distribution in the Atlantic is also included, totaling 461 species.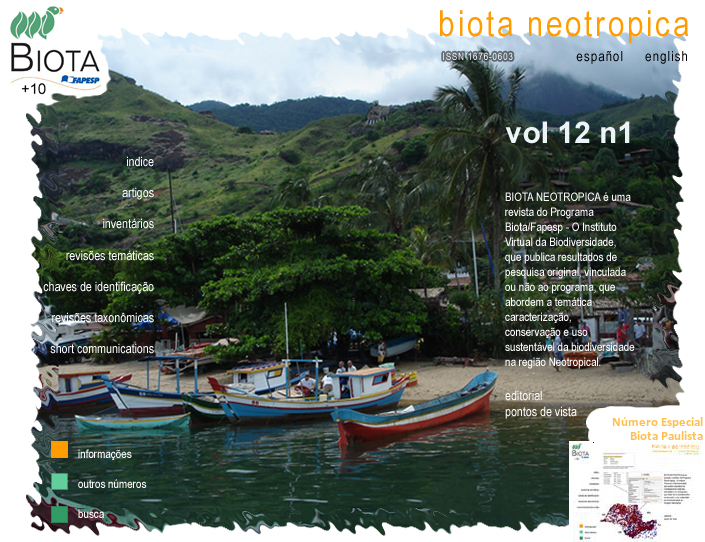 How to Cite
Rocha, R. M. da, Zanata, T. B., & Moreno, T. R. (2012). Keys for the identification of families and genera of Atlantic shallow water ascidians. Biota Neotropica, 12(1). Retrieved from https://www.biotaneotropica.org.br/BN/article/view/923
Section
Identification Keys