Family level key to aquatic Coleoptera (Insecta) of São Paulo State, Brazil
Keywords:
aquatic insects, aquatic systems, identification, larvae, adults
Abstract
Coleoptera is the most species-rich order among the Insecta and although only 4% of its species are aquatic, it is an abundant group in the freshwater environments. This work aims to expand knowledge of the group primarily in lotic systems. Are proposed identification keys for larvae and adults of 17 families of aquatic Coleoptera known from the state, to assist researchers who are unfamiliar with the identification of this group. All material studied was collected in São Paulo, Brazil as part of the BIOTA/FAPESP Program.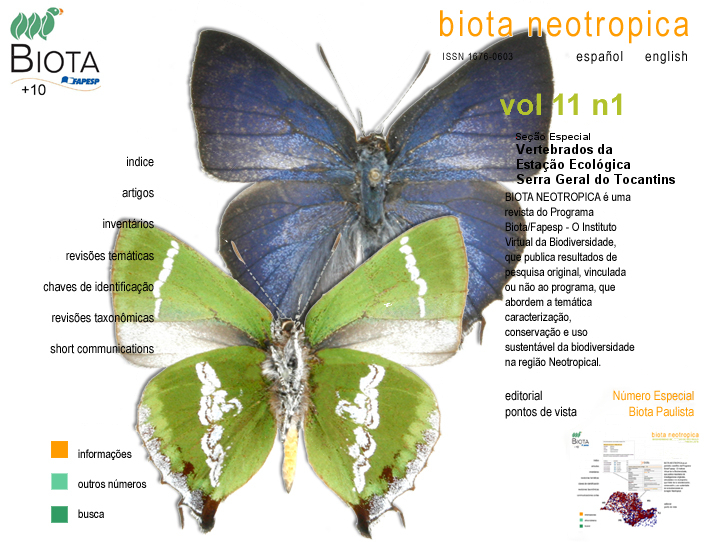 How to Cite
Segura, M. O., Valente-Neto, F., & Fonseca-Gessner, A. A. (2011). Family level key to aquatic Coleoptera (Insecta) of São Paulo State, Brazil. Biota Neotropica, 11(1). Retrieved from //www.biotaneotropica.org.br/BN/article/view/830
Section
Identification Keys