New records and notes on geographic distribution of Trichoptera Kirby, 1813 (Insecta) from Mato Grosso State, Brazil
Keywords:
Amazônia-Cerrado transition, aquatic insects, inventories, aquatic ecosystems
Abstract
Trichoptera comprise one of the most diverse and abundant group among aquatic insects in stream ecosystems around the world. Currently, about 500 species are known from Brazil, but only sixteen species have been recorded from the State of Mato Grosso. The present article provides a list of known species and new records of caddisflies collected in the eastern region over the past 10 years and incorporated in the entomological section of the Coleção Zoobotânica "James A. Ratter" of University of Mato Grosso State, Nova Xavantina (CZNX). Specimens were recorded from tributaries of the Rio Xingu and of the Rio das Mortes and from lakes and rivers of the Bananal floodplain. Altogether, 30 species are reported, being seven new records from Mato Grosso. Achoropsyche duodencimpunctata (Navás, 1916), Amazonatolica hamadae Holzenthal & Pes, 2004, Nectopsyche nigricapilla (Navás, 1920), Nectopsyche quatourguttata (Navás, 1922), Macronema hageni Banks, 1924, Macrostemum santaeritae (Ulmer, 1905) and Cyrnellus fraternus (Banks, 1905) are new records from the State. Nectopsyche quatourguttata and N. nigricapilla configure the first records to Brazil. Additionally, Blepharopus diaphanus Kolenati, 1859, Macrostemum arcuatum (Erichson, 1848), Macrostemum ulmeri (Banks, 1913) are new regional records and provide additional material to species distribution from State.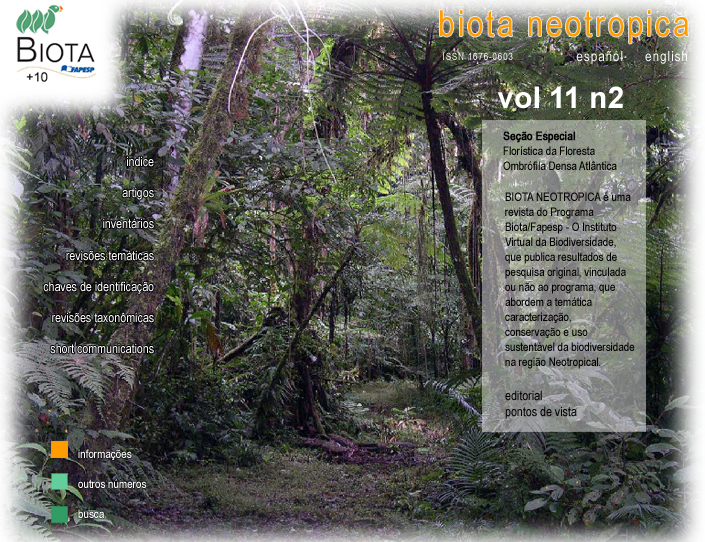 How to Cite
Nogueira, D. S., & Cabette, H. S. R. (2011). New records and notes on geographic distribution of Trichoptera Kirby, 1813 (Insecta) from Mato Grosso State, Brazil. Biota Neotropica, 11(2). Retrieved from //www.biotaneotropica.org.br/BN/article/view/788