Influence of light and temperature on seed germination of Cereus pernambucensis Lemaire (Cactaceae)
Keywords:
columnar cacti, Cereus pernambucensis, restinga
Abstract
The objective of the present study was to evaluate the effects of light and temperature on germination of Cereus pernambucensis seeds, a species of columnar cactus native to Brazil and naturally incident in the restinga. Cereus pernambucensis seeds were incubated under different temperatures, from 5 to 45 °C, with 5 °C intervals, and under alternating temperatures of 15-20 °C, 15-30 °C, 20-25 °C, 20-30 °C, 20-35 °C, 25-30 °C, 25-35 °C, and 30-35 °C, both under continuous white light and dark. The seeds were also incubated in a gradient of phytochrome photoequilibrium at 25 °C. The highest percentage germination in this species was between 25 and 30 °C. The minimum temperature was between 15 and 20 °C and the maximum between 35 and 40 °C. Alternating temperatures did not affect the percentage of seed germination, but it did alter the rate and synchronization indexes. Seeds incubated in the dark did not germinate under any of the conditions tested, indicating that this species when cultivated present light sensitive seeds controlled by phytochrome. The seeds can tolerate a lot of shade conditions, germinating under very low fluence response of phytochrome.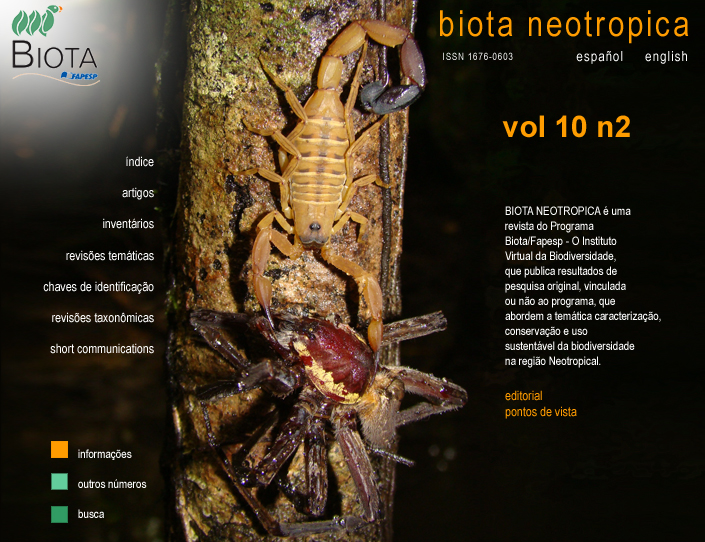 How to Cite
Socolowski, F., Vieira, D. C. M., Simão, E., & Takaki, M. (2010). Influence of light and temperature on seed germination of Cereus pernambucensis Lemaire (Cactaceae). Biota Neotropica, 10(2). Retrieved from https://www.biotaneotropica.org.br/BN/article/view/675