Balance between food production, biodiversity and ecosystem services in Brazil: a challenge and an opportunity
Keywords:
agriculture, ecosystem services, food production, biodiversity, Brazil
Abstract
Brazil has a unique position in the world. It is one of the few countries that can be one of the most important producers of food, fiber and biofuel and at the same time maintain its mega biodiversity endowment and vital ecosystems services properly running. This is a challenge that only can be achieved by recognizing the importance of agribusiness sector to the Brazilian economy, but also that ecosystems have limits and we should not endless expand agriculture in the name of "development". Ecosystem services have to be recognized also as a "development" to be kept for the next generations. Agriculture only exists where ecosystems are able to maintain its basic functioning. Therefore, a well preserved nature it is the most precious asset of agriculture.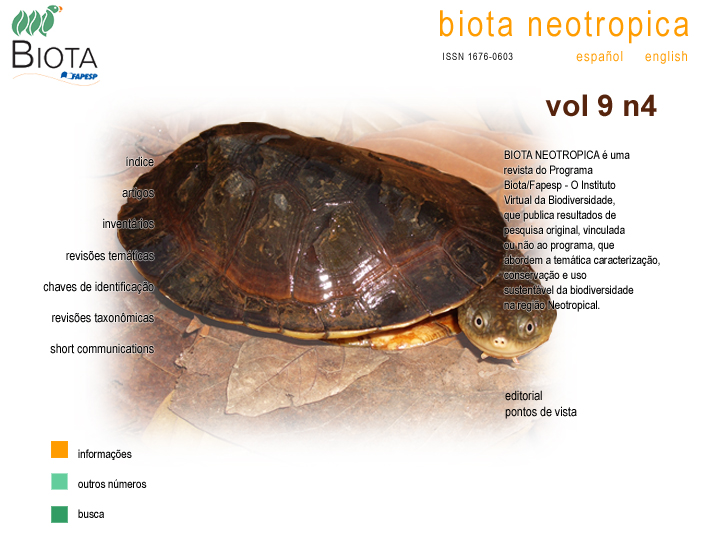 How to Cite
Martinelli, L. A., & Filoso, S. (2009). Balance between food production, biodiversity and ecosystem services in Brazil: a challenge and an opportunity. Biota Neotropica, 9(4). Retrieved from https://www.biotaneotropica.org.br/BN/article/view/561