Ovarian development of Plagioscion squamosissimus (Heckel, 1840) (Actinopterygii, Perciformes), from the Pedra reservoir, Contas river, Bahia
Keywords:
vitellogenesis, gonads, histology, pescada, Sciaenidae
Abstract
This study aimed to characterize oocyte organization and maturation stages of Plagioscion squamosissimus ovary. Samples were collected bimonthly in Pedra reservoir, Contas River (BA), between November 2004 and September 2006. Microscopic analyses were made on histological cuts stained with hematoxylin - eosin - phloxine and Gomori trichromic mixture. Five maturation stages were identified through macro and microscopic analysis. Gonad coloration varied according to maturation stages. Six phases of oocyte development were identified: oogonia and perinucleolar, vitellogenic and early lipidic, vitellogenic and intermediate lipidic, vitellogenic and advanced lipidic, and pre-ovulation. Cell structures were similar to those found among marine species, such as oil droplets fusion at later developmental stages and pre-ovulatory hydration. Such features may be explained by the marine origin of Sciaenidae, thus suggesting the need of more detailed studies for understanding the origin, development and function of these structures along oocyte developmental stages.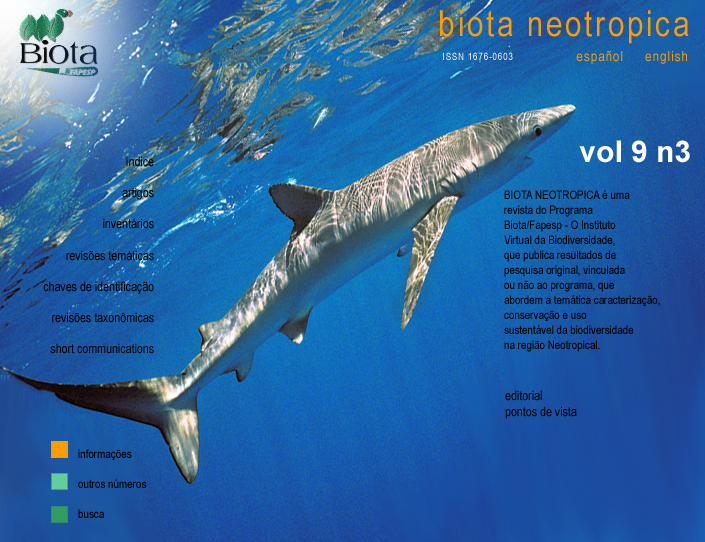 How to Cite
Félix, R. T. da S., Severi, W., Santos, A. J. G., El-Deir, A. C. A., Soares, M. G., & Evêncio Neto, J. (2009). Ovarian development of Plagioscion squamosissimus (Heckel, 1840) (Actinopterygii, Perciformes), from the Pedra reservoir, Contas river, Bahia. Biota Neotropica, 9(3). Retrieved from //www.biotaneotropica.org.br/BN/article/view/529