Reproduction of sea turtles (Testudines, Cheloniidae) in the Southern Coast of Bahia, Brazil
Keywords:
loggerhead sea turtle, hawksbill sea turtle, hatching success, incubation duration, APA Itacaré-Serra Grande
Abstract
Few studies have been carried out on nesting of sea turtles in the southern coast of Bahia, an area that is experiencing a fast process of tourist occupation what can increase levels of threat to these species. Thus, this study aimed to identify sea turtle species that nest in the area and to describe the main characteristics of their clutches. During four reproductive seasons, from 2004 to 2008, we identified and monitored nests found at beaches located between the municipalities of Uruçuca and Itacaré, in the southern coast of Bahia. The collected variables were: clutch size, incubation duration, hatching success and stages of embryonic mortality. We registered an average of 37 ± 6.2 nests per season, with nests of Caretta caretta and Eretmochelys imbricata being more frequent, along with sporadic nests of Chelonia mydas. Nesting season of C. caretta extends from October to January and that of E. imbricata from December to March. This temporary displacement of reproductive seasons might be related to a selective adjustment to minimize competition among species. Besides the time of nesting, the two species differed also in clutch size, but they did not differ in incubation duration and in hatching success. According to our results, we believe that areas with low concentration of nests should also be a target of conservation programs, due to their relevance to the increase of genotypic, and specially fenotypic, variation of sea turtle species, so that Brazilian populations can adapt and survive to the constant threats. Those conservation programs can be established by partnerships between non-governmental organizations and private institutions and the Brazilian government institution for the conservation of sea turtles (Centro TAMAR/ICMBio).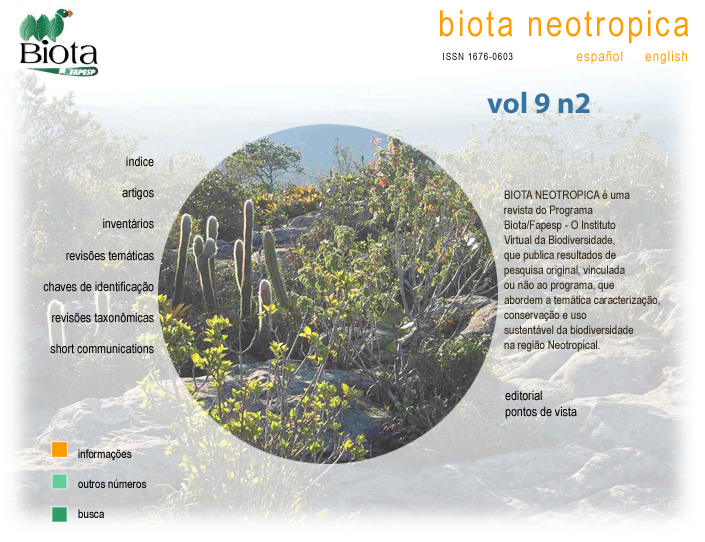 How to Cite
Camillo, C. S., Romero, R. de M., Leone, L. G., Batista, R. L. G., Velozo, R. S., & Nogueira-Filho, S. L. G. (2009). Reproduction of sea turtles (Testudines, Cheloniidae) in the Southern Coast of Bahia, Brazil. Biota Neotropica, 9(2). Retrieved from //www.biotaneotropica.org.br/BN/article/view/497