Frogs of Marambaia: a naturally isolated Restinga and Atlantic Forest remnant of southeastern Brazil
Keywords:
anura, insular community, species list
Abstract
We report the results of a seven-year survey of the anurans of Marambaia, in the State of Rio de Janeiro, southeastern Brazil, where 24 species were recorded. The species represented nine families: Hylidae (10 species), Bufonidae (3), Leptodactylidae (3), Hylodidae (2), Microhylidae (2), Craugastoridae (1), Centrolenidae (1), Cycloramphidae (1), and Leiuperidae (1). We also present notes on the natural history and habitat usage by the anurans.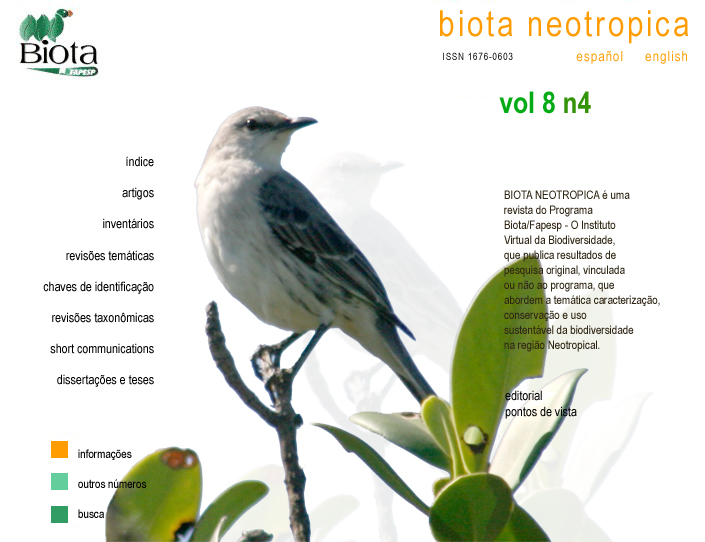 How to Cite
Silva, H. R. da, Carvalho, A. L. G. de, & Bittencourt-Silva, G. B. (2008). Frogs of Marambaia: a naturally isolated Restinga and Atlantic Forest remnant of southeastern Brazil. Biota Neotropica, 8(4). Retrieved from //www.biotaneotropica.org.br/BN/article/view/450