Amphibians of Serra das Torres Natural Monument: a reservoir of biodiversity in the Atlantic Forest of southeastern Brazil
Keywords:
Distribution extension, Filling gaps, Gymnophiona, Inventory, Leaf litter frogs, Rapid Assessment Method
Abstract
Abstract The Brazilian Atlantic Forest holds a major part of the country's amphibian species richness and high rates of endemism. In this study, we conducted surveys using the Rapid Assessment (RA) method to sample the amphibian fauna of the Serra das Torres Natural Monument (MONAST), an Atlantic Forest remnant in southeastern Brazil. We sampled actively with a 6-10-person team to collect standard samples from 09:00 to 12:00 hours for the daytime period, and from 18:00 to 22:00 hours for the crepuscular/nighttime period, with a total of approximately 1,320 hours of sampling effort. We supplemented these data with 720 hours of passive sampling, using pitfall traps with drift fences (30 bucket-days). We recorded 54 amphibian species (two gymnophionans and 52 anurans), and the species richness estimated by the Bootstrap method indicates that a slightly larger number of species (n = 60) may occur in the study area. The most speciose family was Hylidae (n = 21), followed by Brachycephalidae (n = 8). Overall, 25% of the species (n = 13) were recorded only once (singletons) and 15% (n = 8) only twice (doubletons). Most amphibians recorded in this study (71%, n = 37 species) were restricted to the Atlantic Forest biome, two species (Euparkerella robusta and Luetkenotyphlus fredi) are endemic to the Espírito Santo state, and one of them, the leaf litter species E. robusta, is endemic to the MONAST. Euparkerella robusta is currently listed as Vulnerable by the IUCN and is classified as Critically Endangered in the Espírito Santo State red list, while L. fredi has yet to be evaluated due to its recent description. Thoropa lutzi is currently listed as Endangered (EN) by both the IUCN and in the State list. Nine species are listed as Data Deficient (DD) and populations of 13 species are considered to be declining by the IUCN. We extend the geographical distribution of two anuran species (Hylodes babax and Phasmahyla lisbella) and fill an important gap in the distribution of Siphonops hardyi. Amphibians associated with the forest floor represented 42% of the species richness from MONAST, and 43% of these species inhabit the leaf litter exclusively. Our study revealed that Serra das Torres preserves a considerable diversity of Atlantic Forest amphibians, which reinforces the need for the conservation of this forest remnant.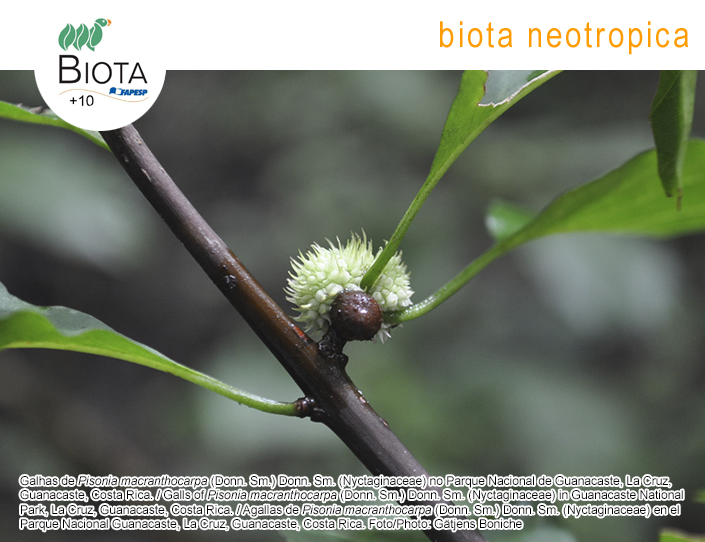 How to Cite
Oliveira, J. C. F., Santos, R. dos, Barros, L. P. V., Leite, M., Risse-Quaioto, B., Militão, C. M., Fatorelli, P., Belmoch, F. A. L., Pombal Jr., J. P., & Rocha, C. F. D. (2021). Amphibians of Serra das Torres Natural Monument: a reservoir of biodiversity in the Atlantic Forest of southeastern Brazil. Biota Neotropica, 21(3). Retrieved from //www.biotaneotropica.org.br/BN/article/view/1834