Functional Feeding Group composition and attributes: evaluation of freshwater ecosystems in Atlantic Forest, Brazil
Keywords:
Macroinvertebrate, streams, ecosystem attributes, impairment
Abstract
Abstract: Benthic macroinvertebrates Functional Feeding Group (FFG) have been used to determine aquatic assemblage dynamics and as a biomonitoring tool. The main goals of this study were to assess the effects of stream variables on the abundance and richness of FFGs and evaluate ecosystem attributes (FFG ratios) as a tool to assess ecological conditions of Atlantic Rainforest streams. We sampled 146 sites with different impairment conditions in Rio de Janeiro, Brazil. Richness was significantly different among impairment conditions for all FFGs. Mixed-effect models show that aquatic macroinvertebrate FFGs differed in their responses to abiotic variables for abundance and richness. Also, they were reduced in the impaired sites when compared to intermediate and reference sites. The FFG ratio indicated significant differences along the impairment gradient. The FFG ratio analysis was shown to be a fast and cheap tool that can be used for monitoring aquatic ecosystems in the Atlantic Forest biome. However, further studies are required to calibrate the method specifically for the Atlantic Forest region.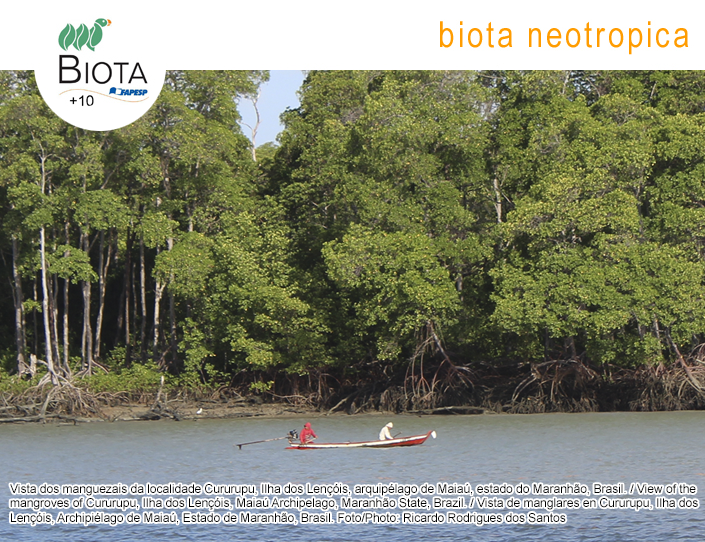 How to Cite
Pereira, P. da S., Souza, N. F. de, Baptista, D. F., Ribeiro-Alves, M., Santos, H. L. C., & Buss, D. F. (2021). Functional Feeding Group composition and attributes: evaluation of freshwater ecosystems in Atlantic Forest, Brazil. Biota Neotropica, 21(2). Retrieved from //www.biotaneotropica.org.br/BN/article/view/1830