Insights for policy-based conservation strategies for the Rio de la Plata Grasslands through the IPBES framework
Keywords:
Land Use Change, Biodiversity, Ecosystem Services, Drivers, Nature's Contributions to People
Abstract
Abstract The Río de la Plata Grasslands (RPG) are one of the most modified biomes in the world. Changes in land use and cover affect the RPG's rich biodiversity. In particular, the expansion of crops, overgrazing, afforestation, and the introduction of exotic species pose a major threat to the conservation of biodiversity and ecosystem services (BES). In this study, we applied the Intergovernmental Platform on Biodiversity and Ecosystem Services (IPBES) conceptual framework as a new lens to approach biodiversity conservation enactments in the RPG. First, we systematically reviewed published scientific literature to identify direct and indirect drivers that affect the RPG's BES. Further, we conducted an extensive analysis of management policies affecting the BES directly in the region, at a national and international level. We conclude by offering recommendations for policy and praxis under the umbrella of the IPBES framework.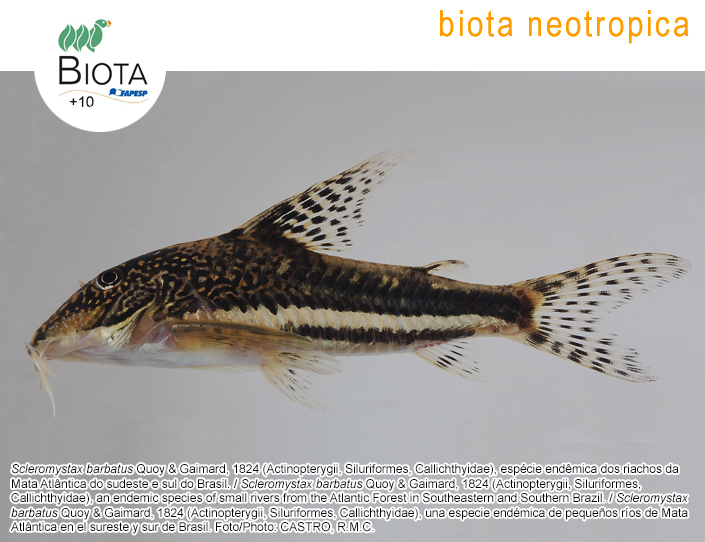 How to Cite
Gorosábel, A., Estigarribia, L., Lopes, L. F., Martinez, A. M., Martínez-Lanfranco, J. A., Adenle, A. A., Rivera-Rebella, C., & Oyinlola, M. A. (2020). Insights for policy-based conservation strategies for the Rio de la Plata Grasslands through the IPBES framework. Biota Neotropica, 20(1). Retrieved from //www.biotaneotropica.org.br/BN/article/view/1746