Richness, diversity patterns, and taxonomic notes of amphibians from the Tocantins state
Keywords:
Amazonian Forest, Amphibia, Savanna, Cerrado
Abstract
Abstract: Herein, we provide the first comprehensive amphibian checklist for the State of Tocantins, North of Brazil, based on field sampling, literature data, and specimens deposited in zoological collections. We performed field surveys from 2012 to 2019 in 12 Tocantins municipalities, totaling 376 days of sampling effort. We analyzed 25 papers from the literature and examined 1311 specimens from collections and collected 750 during field surveys. We recorded 90 amphibian species distributed in 12 anurans and two caecilians families. At least seven undescribed species along the state were recorded. We also present new records for 20 species for the state, nine of them corresponding to Amazonian species, four Cerrado endemic, one Caatinga species, and the widely distributed treefrog Boana crepitans; the others five new records comprise undescribed species. Our data also suggest that the Tocantins amphibian composition is not geographically structured in relation to the biomes, since Amazonian, Caatinga, and Cerrado amphibian lineages have their distribution nearly completely overlapped in the state. We propose that this absence of spatial structuration may be a result of two factors (synergetic or not). First, the events of expansion and retraction of the biomes caused by the Quaternary climatic cycles, which may have mixed the populations of species from different biomes causing the notable pattern of overlapped distribution observed here. Second, the forest environments (e.g. gallery and riparian forests) associated to the Araguaia-Tocantins River basins may have acted as historical dispersal corridors for the Amazonian amphibian lineages into the Cerrado of the Tocantins. Despite the sampling effort of the present study, we stress that gaps of information still remain and further field sampling efforts should be performed along the state. Lastly, taxonomic appraisals involving the species with problematic taxonomic status recorded here should be based on multiples lines of evidences (acoustic, molecular, and morphological data), which will render a more accurate view on the Tocantins amphibian diversity. Such data are extremely necessary under the current high rate of habitat loss across the state, since they can be used to guide public policies of conservation.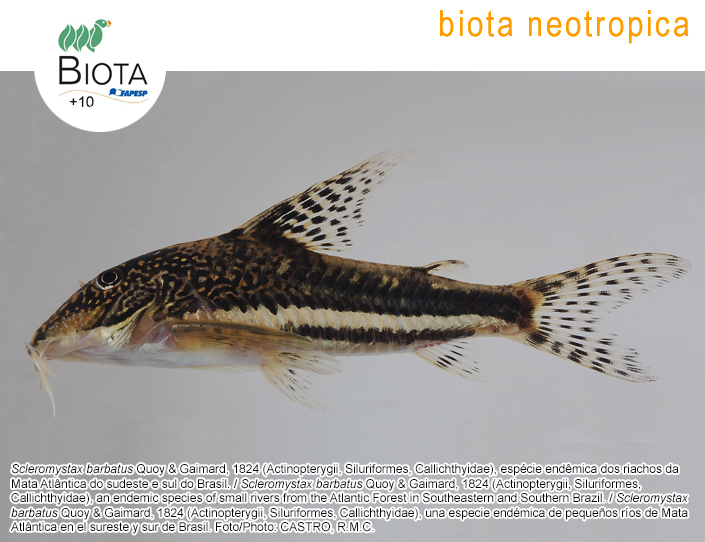 How to Cite
Silva, L. A. da, Carvalho, P. S., Pereira, E. A., Fadel, R. M., Dantas, S. P., Brandão, R. A., & Santana, D. J. (2020). Richness, diversity patterns, and taxonomic notes of amphibians from the Tocantins state. Biota Neotropica, 20(1). Retrieved from //www.biotaneotropica.org.br/BN/article/view/1704