Freshwater mollusks from three reservoirs of Piauí, northeastern Brazil
Keywords:
Ampullariidae, Gastropoda, Planorbidae, species list, Thiaridae
Abstract
Abstract: The pronounced dry season determines the characteristics of the semiarid region of Brazil. Numerous small reservoirs are built to overcome this condition, accumulating multiple uses and causing important changes in the landscape and the local biota. Considering the limited amount of information about the malacofauna of reservoirs, mainly in the Northeast region of the country, this inventory provides a list of mollusks from three important reservoirs located in the city of São Julião, state of Piauí. The collections were carried out monthly between May/2017 and April/2018, sampling a total of 11,149 mollusks, corresponding to the species Melanoides tuberculata (Müller, 1774) (n = 9,724), Biomphalaria straminea (Dunker, 1848) (n = 1,361) and Pomacea lineata (Spix, 1827) (n = 64). The richness of mollusks from the three reservoirs was low, similar to those described in studies conducted in other regions of Northeast Brazil. There was a significant difference in the abundance of M. tuberculata and B. straminea among the studied reservoirs. These environments are not connected and are installed in urban and rural areas, presenting different ecological conditions. The relationship between the human population and the reservoirs, associated with the lack of sanitation, increases the risks of spreading waterborne diseases besides the development of environmental imbalance by the introduction of exotic species.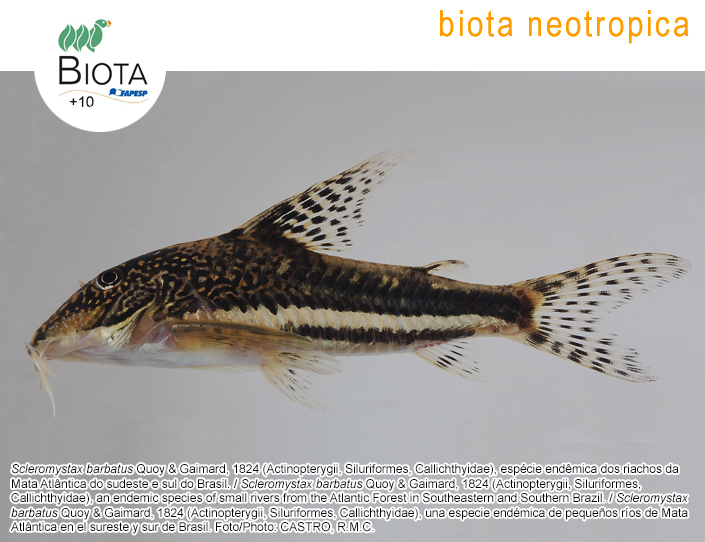 How to Cite
Silva, E. L. da, Rocha, A. J. da, Leal, M. F., Santos, O. dos, Sousa, J. H. de, Silva, A. R. V. da, Dantas, K. K. S., Rulim, E. M. M., Castro, E. S., Pacheco, A. C. L., & Pinheiro, T. G. (2020). Freshwater mollusks from three reservoirs of Piauí, northeastern Brazil. Biota Neotropica, 20(1). Retrieved from //www.biotaneotropica.org.br/BN/article/view/1691