Two new species of Lopesia Rübsaamen (Diptera, Cecidomyiidae) from Brazil, with an identification key of species
Keywords:
Lopesia, Burseraceae, Erythroxylaceae, galling insect, restinga, taxonomy
Abstract
Lopesia erythroxyli Rodrigues & Maia and Lopesia maricaensis Rodrigues & Maia, two new species of Cecidomyiidae that induce conical galls on bud of Erythroxylum ovalifolium Peyr (Erythroxylaceae) and on marginal leaf roll of Protium brasiliense (Spr.) Engl. (Burseraceae), are described and ilustrated (larva, pupa, male, and female) based on material from Rio de Janeiro, Brazil. A key to the known species of Lopesia is given.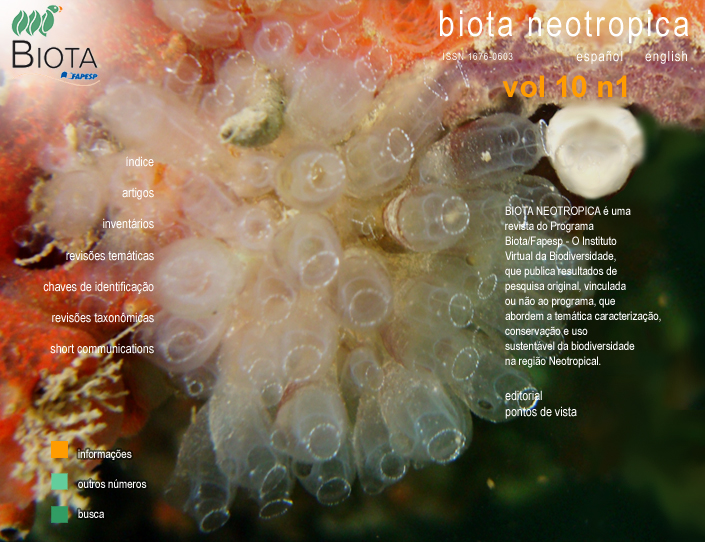 How to Cite
Rodrigues, A. R., & Maia, V. C. (2010). Two new species of Lopesia Rübsaamen (Diptera, Cecidomyiidae) from Brazil, with an identification key of species. Biota Neotropica, 10(1). Retrieved from //www.biotaneotropica.org.br/BN/article/view/604