Fish fauna in forested and rural streams from an ecoregion of high endemism, lower Iguaçu River basin, Brazil
Keywords:
freshwater, ichthyofauna, inventory, Iguassu ecoregion, land use
Abstract
Abstract The fish fauna of eight streams with different land uses of their watersheds (forested and rural areas) in the lower Iguaçu River basin was inventoried, in order to evaluate the composition and species richness. The fishes were sampled quarterly from May 2015 to February 2016, using the electrofishing technique. In total, 4,239 individuals were captured, belonging to six orders, 11 families and 26 species. The orders Siluriformes and Characiformes, and the families Characidae and Trichomycteridae were the most specious. Of the total species sampled, 65% were endemic to the Iguaçu River basin, four are not described and four are non-native. As expected to the Iguaçu River basin, the inventoried fauna revealed low richness and high endemism, however was highly nested within the species composition reported for main channel of Iguaçu River and their larger tributaries. The species recorded here corresponded to a subset of 24.5% of the 106 species documented for the basin. The streams presented different faunas, with only two species (Astyanax bifasciatus and Trichomycterus stawiarski) common to both forested and rural streams. In addition, higher species richness was recorded in streams inserted in conservation units. The presence of non-native species was more frequent in rural streams. These results highlight the importance of the preservation of forested areas in the watersheds of lower Iguaçu, which presents a peculiar fish fauna, along with several threats to biodiversity such as habitat loss by intensive agriculture use.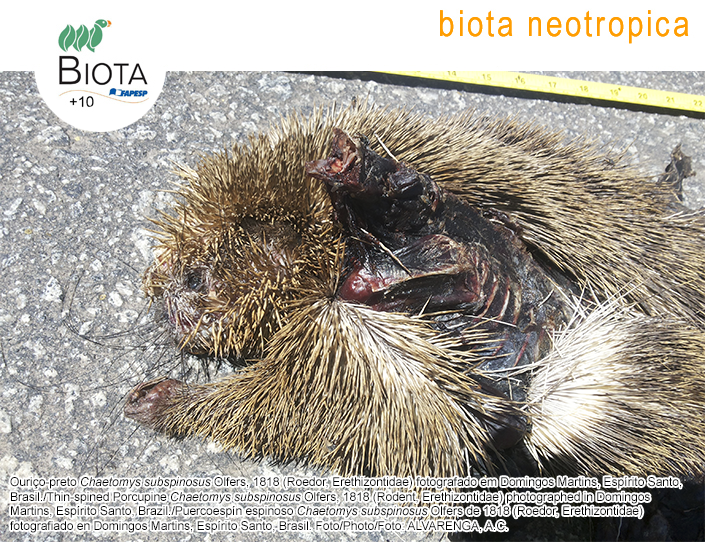 How to Cite
Delariva, R. L., Neves, M. P., Larentis, C., Kliemann, B. C. K., Baldasso, M. C., & Wolff, L. L. (2018). Fish fauna in forested and rural streams from an ecoregion of high endemism, lower Iguaçu River basin, Brazil. Biota Neotropica, 18(3). Retrieved from //www.biotaneotropica.org.br/BN/article/view/1530