On the oviposition and egg masses of Conus regius (Neogastropoda: Conidae) from northeastern Brazil
Keywords:
Gastropoda, Conoidea, reproduction, ootheca, Bahia
Abstract
Abstract Characteristics of the egg masses of Conus regius Gmelin, 1791 are described and figured for the first time for the coast of Brazil based on a female specimen found in the process of oviposition during the day in the state of Bahia, northeastern Brazil. Two clusters of egg masses were found in the subtidal zone of Itapuã beach attached to rocky substrate in a completely unprotected site. Oviposition likely began at least one day earlier, since the specimen had already affixed an entire egg mass and was ovipositing a second cluster at the time it was found. The egg masses were arranged in short, irregular rows of three to nine closely spaced capsules in parallel and facing the same direction. One egg mass cluster consisted of 34 capsules. Conus regius capsules are semi-transparent, vasiform in side view, higher than broad and have flattened to slightly convex sides with slight wrinkles constituted by transversal ridges. Conus regius is on the IUCN Red List of Threatened Species, but is still intensively collected in the study area and surrounding coastal environment by fishermen for the purposes of selling shells and as a food source.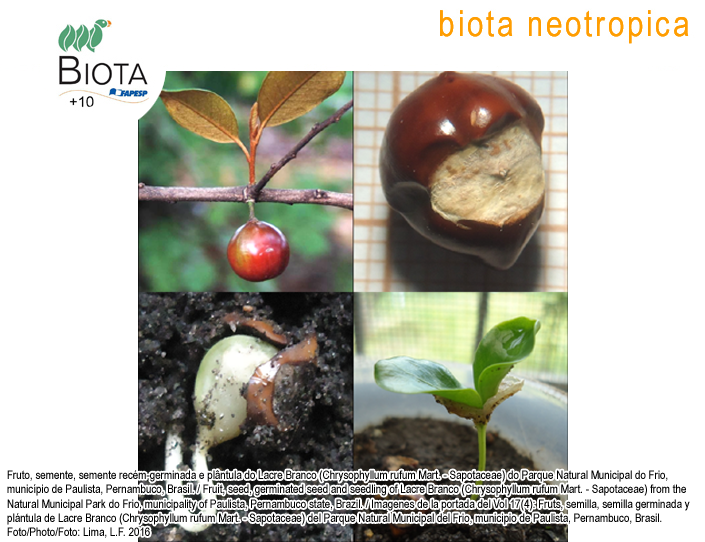 How to Cite
Gonçalves, P. B., Lima, S. F. B., Oliveira, G. S. P., & Lucena, R. A. (2017). On the oviposition and egg masses of Conus regius (Neogastropoda: Conidae) from northeastern Brazil. Biota Neotropica, 17(4). Retrieved from //www.biotaneotropica.org.br/BN/article/view/1472