Ichthyofauna of the humid forest enclaves in the tablelands of Ibiapaba and Araripe, Northeastern Brazil
Keywords:
Neotropical Region, Endemism, Conservation, Fishes of the Caatinga
Abstract
Abstract Humid highland forest enclaves are remnants of Atlantic Forest found in tablelands within the Caatinga biome (Northeastern Brazil), which emerged during interglacial periods in the Pleistocene. These ecosystems have a highly diverse and endemic fish fauna. Most earlier surveys have focused on the tableland of Borborema (Pernambuco and Paraíba States). In this study we surveyed the fish fauna of the humid forest enclaves in the tablelands of Ibiapaba and Araripe, based on samples collected in the rainy season (March and April) between 2009 and 2014. The 45 sampling points covered rivers, streams and reservoirs in five river basins belonging to three ecoregions. The species were listed according to drainage divide, and endemism was determined for each ecoregion and for the Caatinga. Our area was more species-rich (n=59) than Borborema (n=27). The samples included five introduced species and 29 species endemic to the Caatinga (49.1% of the sampled species). The distribution of Parotocinclus haroldoi was expanded to the Mid-Northeastern Caatinga ecoregion (Timonha river basin, Ceará State). Our study intends to make a significant contribution to current knowledge of the ichthyofauna in humid highland forest enclaves of semiarid Northeastern Brazil, identified as a priority in the conservation of the biodiversity in the Caatinga.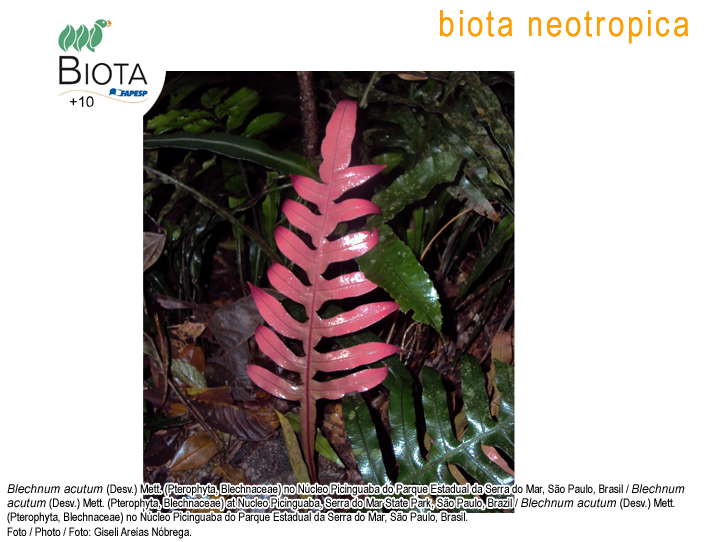 How to Cite
Rodrigues-Filho, C. A. de S., Gurgel-Lourenço, R. C., Bezerra, L. A. V., Sousa, W. A. de, Garcez, D. S., Lima, S. M. Q., Ramos, T. P. A., & Sánchez-Botero, J. I. (2016). Ichthyofauna of the humid forest enclaves in the tablelands of Ibiapaba and Araripe, Northeastern Brazil. Biota Neotropica, 16(4). Retrieved from //www.biotaneotropica.org.br/BN/article/view/1420