Dangerous neighborhood: saurophagy between syntopic Tropidurus lizards
Keywords:
Predation, mortality, agonistic interactions, Tropiduridae, Caatinga
Abstract
Saurophagy constitutes an important source of mortality among lizards and has been reported for the genus Tropidurus. However, the extension of this behavior remains unknown. Herein, we record the predation of T. jaguaribanus by its congener T. hispidus. This is the first report of saurophagy among different species of syntopicTropidurus. Furthermore, whereas published records of saurophagy tend to be directed against juveniles, this case involved two adult individuals.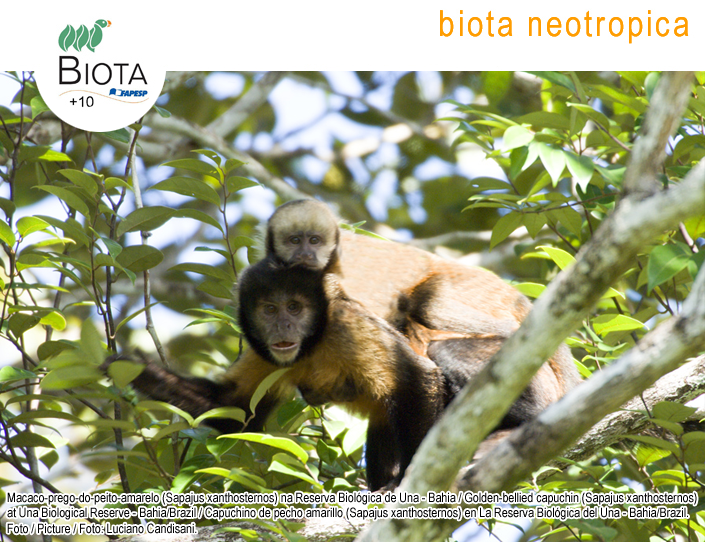 How to Cite
Passos, D. C., Monteiro, F. A. C., & Nogueira, C. H. de O. (2016). Dangerous neighborhood: saurophagy between syntopic Tropidurus lizards. Biota Neotropica, 16(1). Retrieved from //www.biotaneotropica.org.br/BN/article/view/1360
Section
Short Communications