Herpetofauna of the Reserva Ecológica de Guapiaçu (REGUA) and its surrounding areas, in the state of Rio de Janeiro, Brazil
Keywords:
amphibians, Atlantic Forest, conservation, hotspot, reptiles
Abstract
Species inventories are useful tools to improve conservation strategies, especially in highly threatened biomes such as the Brazilian Atlantic Forest. Here we present a species list of amphibians and reptiles for the Reserva Ecológica de Guapiaçu (REGUA), a forest reserve located in the central portion of Rio de Janeiro state, Brazil. The list results from an extensive sampling effort that lasted ten years. A total of 73 amphibian (of which ten are endemic to the state) and 37 reptile species was recorded from the area. Five amphibian species are presently categorized by the IUCN as "data-deficient", two as "near threatened" and one as "endangered", whereas one reptile species is categorized as "vulnerable". Our results showed that REGUA harbors about one-third of the herpetofauna species presently known to occur in state of Rio de Janeiro, adding more information to previously published lists of amphibians and reptiles from localities within the Serra dos =rgãos region, and highlighting the importance of this area for conservation of amphibians and reptiles of the Atlantic Forest.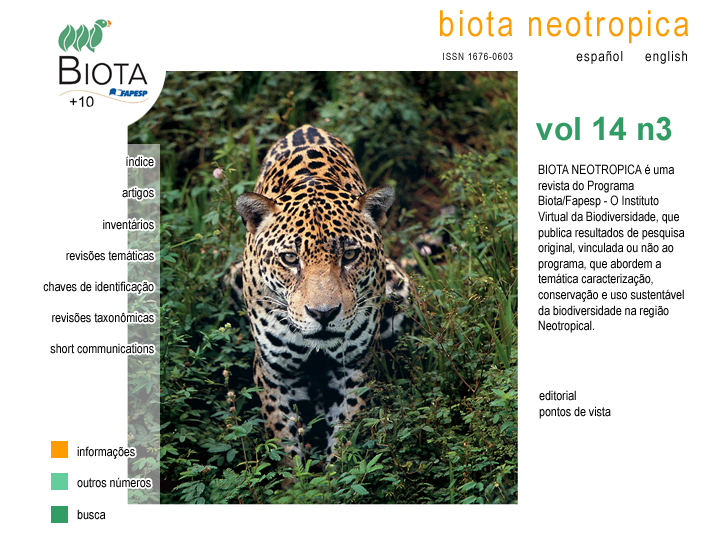 How to Cite
Almeida-Gomes, M., Siqueira, C. C., Borges-Júnior, V. N. T., Vrcibradic, D., Ardenghi Fusinatto, L., & Frederico Duarte Rocha, C. (2014). Herpetofauna of the Reserva Ecológica de Guapiaçu (REGUA) and its surrounding areas, in the state of Rio de Janeiro, Brazil. Biota Neotropica, 14(3). Retrieved from //www.biotaneotropica.org.br/BN/article/view/1324