An illustrated key for Dendrobranchiata shrimps from the northern coast of São Paulo state, Brazil
Keywords:
Identification key, Dendrobranchiata, shrimps, São Paulo
Abstract
This study aimed to provide an illustrated identification key to distinguish Dendrobranchiata marine shrimps which, occur in the littoral north São Paulo State as deep as to 40m. A total of 13 species were captured using a shrimp fishery boat with two double-rig nets. Monthly trawlings were carried out from 1995 to 2000 in the region of Ubatuba, SP. This key includes the commercial value of species such as the penaeids Xiphopenaeus kroyeri, Farfantepenaeus brasiliensis, F. paulensis, Litopenaeus schmitti, Artemesia longinaris and the solenocerids Pleoticus muelleri. In addition to these species, shrimps that are not of commercial interest were also include such as Rimapenaeus constrictus, Acetes americanus, Peisos petrunkevitchi and the sicionids Sicyonia dorsalis, S. typica, S. laevigata and S. parri. The key proposed here might facilitate the identification of Dendrobranchiata shrimps by a variety of users, including scientific researchers as well as people responsible for making the laws that regulate fisheries, principally in the protection period.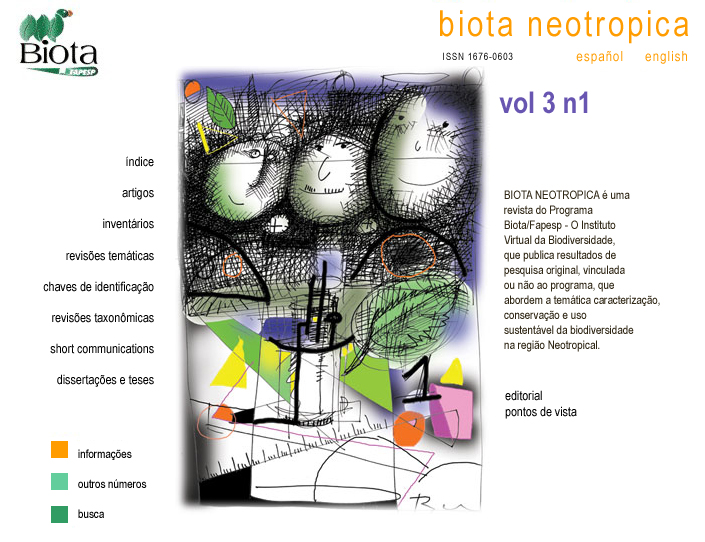 How to Cite
Costa, R. C. da, Fransozo, A., Melo, G. A. S., & Freire, F. A. de M. (2003). An illustrated key for Dendrobranchiata shrimps from the northern coast of São Paulo state, Brazil. Biota Neotropica, 3(1). Retrieved from https://www.biotaneotropica.org.br/BN/article/view/1118
Section
Identification Keys