Non-volant small mammals at an Atlantic forest area situated nearby a limestone quarry (Limeira quarry), state of São Paulo, Brazil
Keywords:
biodiversity, faunistic inventory, mining impacts, Didelphimorphia, Rodentia
Abstract
Our aim was to survey the non-flying small mammals inhabiting an Atlantic forest area situated nearby a limestone quarry (Limeira quarry), located at Ribeirão Grande municipality (SP), southeastern Brazil. Species were captured with pitfall and Sherman traps along eight pairs of 60 m transects distributed at four different distances from the quarry (60, 220, 740 and 1300 m). Between October 2005 and January 2008, 20 small mammal species (11 rodents and nine marsupials) were captured through 4080 pitfall trap-nights and 2040 Sherman trap-nights. The high values of richness, diversity (H' = 2.65) and equability (J = 0.88), and the presence of endemic and threatened species indicates a preserved study site and small mammal assemblage. Marmosops incanus, Monodelphis americana and Oligoryzomys nigripes were the commonest species at the study site. Trapping sites located closer to the quarry (60 and 220 m away from the quarry) presented lower richness and were dominated by disturbance-tolerant species, such as O. nigripes, that usually benefit from habitat alterations. On the other hand, sites located away from the quarry and closer to Serra do Mar Protected Area (740 and 1300 m away from the quarry) presented higher richness and diversity, and a higher abundance of disturbance-intolerant species. These results suggest a negative distance-dependent impact of quarrying on small mammal communities. In this way, our results point out to the importance of long-term monitoring of quarrying impacts on small non-flying mammal communities and populations, and the need of conservation strategies in order to ensure species persistence in these areas.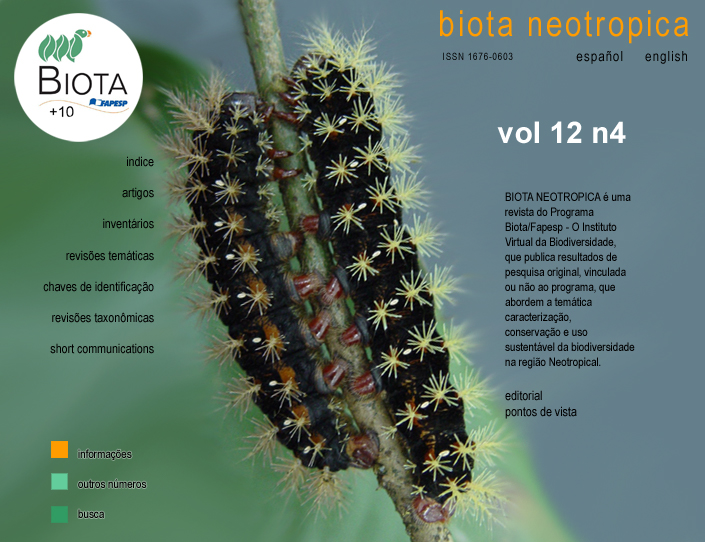 How to Cite
Leiner, N. O., & Silva, W. R. (2012). Non-volant small mammals at an Atlantic forest area situated nearby a limestone quarry (Limeira quarry), state of São Paulo, Brazil. Biota Neotropica, 12(4). Retrieved from https://www.biotaneotropica.org.br/BN/article/view/1048