Life history of three catfish species (Siluriformes: Ariidae) from southeastern Brazil
Keywords:
spatio-temporal distribution, diet, Genidens genidens, Genidens barbus, Aspistor luniscutis, Caraguatatuba Bay
Abstract
This study evaluated the spatio-temporal distribution, reproduction and diet of the catfishes Genidens genidens, G. barbus and Aspistor luniscutis in Caraguatatuba Bay. Their sizes were recorded and the sex and reproductive stage identified. The abundance was compared between areas (South and North) and among months (August 2003 - October 2004). The species had different spatial distributions, allowing them to coexist. The temporal distribution reflected their tendencies to migrate in the reproductive period, as evidenced by the dominance of small immature individuals in the bay. G. genidens tended to reproduce in winter, and A. luniscutis in spring. The diet of G. genidens consisted of crustaceans, mollusks (shells), fish scales, ostracods, and bivalve siphons. G. barbus consumed a high proportion of mysids, followed by fish (bones and scales). For A. luniscutis, the diet was based on fish scales and crustaceans. High quantities of particulate organic matter were observed in the diet of all three species, as previously known for estuarine catfishes. The consumption of fish scales may reflect a lepidophagic habit. A small overlap was observed among the diets, reflecting differences in their environments as well as in the proportions of each item ingested.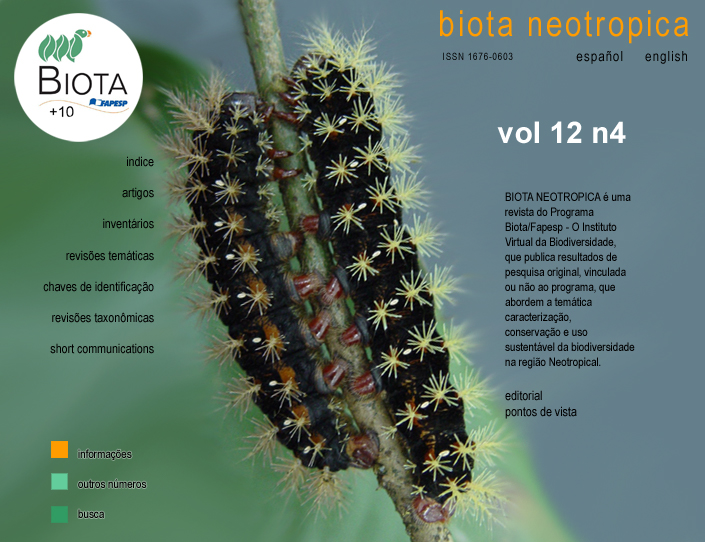 How to Cite
Denadai, M. R., Bessa, E., Santos, F. B., Fernandez, W. S., Santos, F. M. da C., Feijó, M. M., Arcuri, A. C. D., & Turra, A. (2012). Life history of three catfish species (Siluriformes: Ariidae) from southeastern Brazil. Biota Neotropica, 12(4). Retrieved from //www.biotaneotropica.org.br/BN/article/view/1027