Multidisciplinary approach to identification of fishery production systems on the northern coast of Brazil
Keywords:
production systems, fisheries, northern Brazil, fishery attributes
Abstract
Artisanal fishing on the northern coast of Brazil is characterized by a set of different fishery modalities. Using a multidisciplinary approach, 20 fishery production systems were identified, with distinct characteristics regarding technology and purpose. The characteristics of each system were classified into five dimensions (ecological, economic, social, technological and political). Multidimensional scaling revealed that some of these 20 systems have greater similarities. Thus, a total of 10 groups were identified.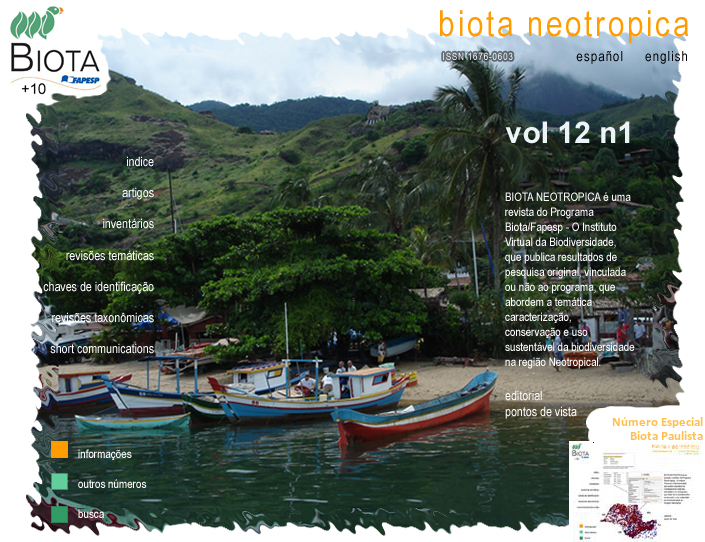 How to Cite
Bentes, B., Isaac, V. J., Espírito-Santo, R. V. do, Frédou, T., Almeida, M. C. de, Mourão, K. R. M., & Frédou, F. L. (2012). Multidisciplinary approach to identification of fishery production systems on the northern coast of Brazil. Biota Neotropica, 12(1). Retrieved from //www.biotaneotropica.org.br/BN/article/view/907