Anastrepha species (Diptera: Tephritidae), their hosts and parasitoids in the extreme north of Brazil
Keywords:
fruit flies, diversity, Amazon, Anastrepha bahiensis, Anastrepha montei
Abstract
This work was carried out in five municipalities of the State of Roraima, Brazil, aiming to record the occurrence of Anastrepha species, their host plants and parasitoids. Fleshy fruits of 21 species of 10 families were sampled from September/2007 to September/2008. We collected 10 species of Anastrepha (Anastrepha bahiensis Lima and Anastrepha montei Lima were reported for the first time in Roraima) and five species of parasitoids (4 Braconidae and 1 Figitidae). Doryctobracon areolatus (Szépligeti) was the most abundant parasitoid.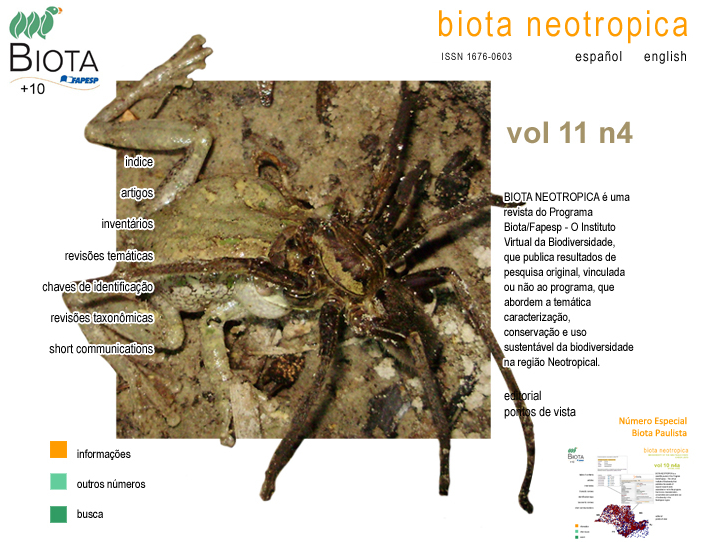 How to Cite
Lima, C. R. (2011). Anastrepha species (Diptera: Tephritidae), their hosts and parasitoids in the extreme north of Brazil. Biota Neotropica, 11(4). Retrieved from https://www.biotaneotropica.org.br/BN/article/view/898