Redescription of Pseudopomyzella flava Hennig (Diptera: Cypselosomatidae) and the first record from Brazil
Keywords:
Acalyptratae, Schizophora, Nerioidea, Neotropical region
Abstract
Cypselosomatidae is composed of Cypselosomatinae and Pseudopomyzinae, including 11 extant genera. Only the genus Rhinopomyzella Hennig (Pseudopomyzinae) has been previously recorded from Brazil, represented by two species from Santa Catarina. The genus Pseudopomyzella Hennig is comprised of a single species, Pseudopomyzella flava Hennig, previously found only in Peru and Ecuador. Here, we report P. flava for the first time from Brazil (Pará) and redescribe the species based on the specimens collected.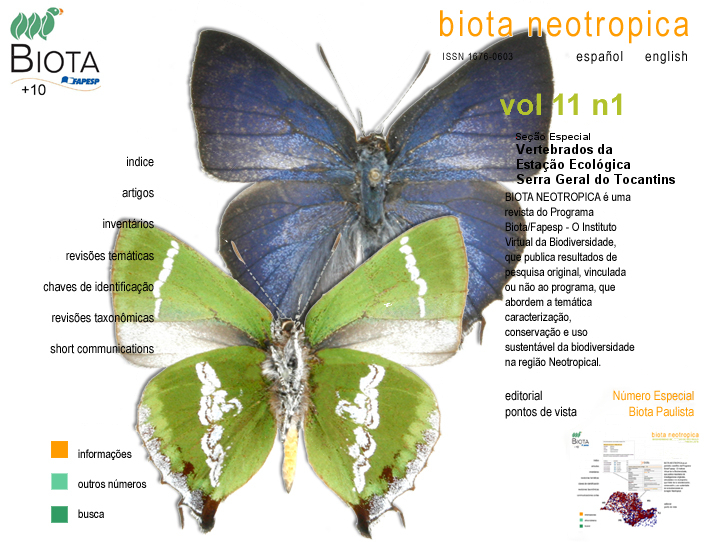 How to Cite
Carvalho-Filho, F. da S., & Esposito, M. C. (2011). Redescription of Pseudopomyzella flava Hennig (Diptera: Cypselosomatidae) and the first record from Brazil. Biota Neotropica, 11(1). Retrieved from //www.biotaneotropica.org.br/BN/article/view/813