Detectability of capybaras in forested habitats
Keywords:
Hydrochoerus hydrochaeris, capybara, abundance index, direct count, detectability index
Abstract
Direct count has been commonly used as an abundance index to estimate wildlife population size. However, systematic errors in sample-based estimators are common in sampling animal populations. At this study we aimed to estimate capybara's observability, through a detectability index in forested habitats. Sampling surveys of capybaras population was obtained by direct count (abundance index) and also by complete count (census). The average detectability index of capybaras in forested habitats was 0.63 ± 0.32 for a single observer. The variability in the detectability index among habitats was due to the presence of more or less dense vegetation. This information might be useful for management purposes of the species in the agroecosystems of southeastern Brazil where species is widespread and overabundant.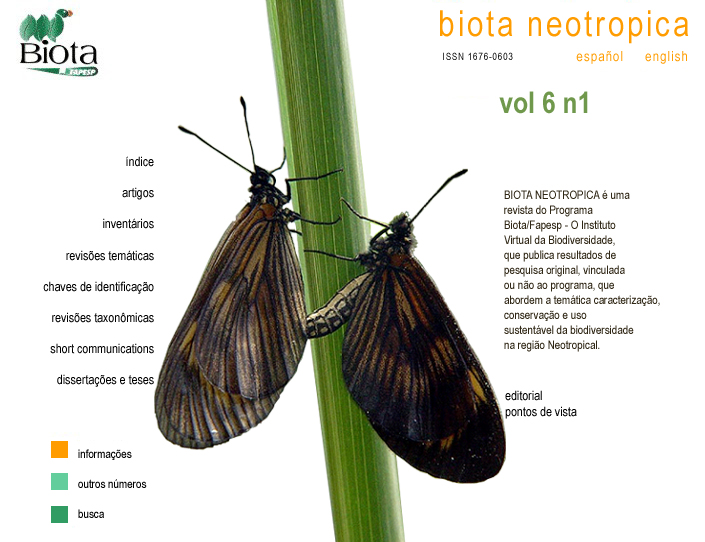 How to Cite
Pinto, G. R. M., Ferraz, K. M. P. M. de B., Couto, H. T. Z. do, & Verdade, L. M. (2006). Detectability of capybaras in forested habitats. Biota Neotropica, 6(1). Retrieved from https://www.biotaneotropica.org.br/BN/article/view/72