Distribution extension of Scinax aromothyella (Anura, Hylidae)
Keywords:
Amphibia, neotropical, larva, disturbed habitat, temporal pond, hilly area
Abstract
Scinax aromothyella is a recently described hylid frog. Its distribution is not well known. There are records for Misiones, Argentina and for southeastern Uruguay. Here we report a new record of S. aromothyella from Aceguá, Cerro Largo Department, Uruguay (31° 53' 39" S and 54° 9' 17" W), based in tadpoles collected on the 15 of August, 2007. This new record extends the distribution of S. aromothyella in approximately 100 km north from previous reports in Uruguay. The samples were collected in a site located 2 km away from the border line with Brazil, reinforcing the idea that S. aromothyella might occur in Rio Grande do Sul.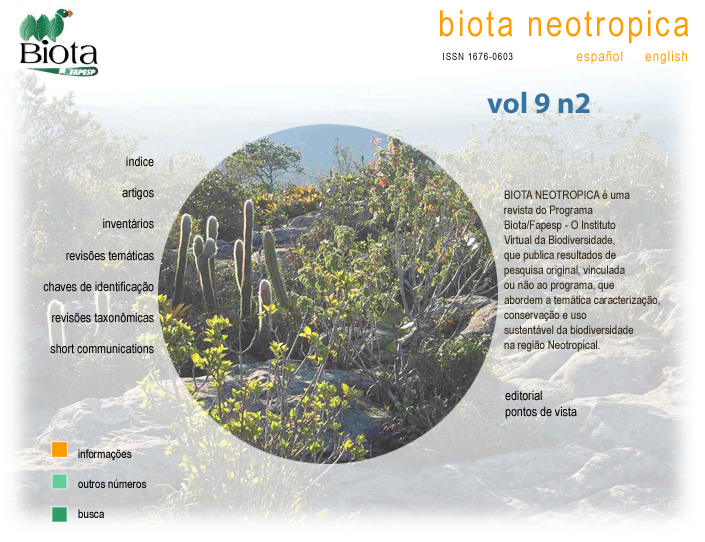 How to Cite
Laufer, G., Piñeiro-Guerra, J. M., Pereira-Garbero, R., Barreneche, J. M., & Ferrero, R. (2009). Distribution extension of Scinax aromothyella (Anura, Hylidae). Biota Neotropica, 9(2). Retrieved from //www.biotaneotropica.org.br/BN/article/view/510
Section
Short Communications