Chromosome number and microsporogenesis of two accessions of Brachiaria dura Stapf (Poaceae)
Keywords:
Brachiaria dura, meiosis, chromosome number, cytomixis
Abstract
The two accessions of B. dura analyzed (DU01 and DU02) are hexaploid (2n = 6x = 54), derived from x = 9. Meiotic abnormalities, such as precocious chromosome migration to the poles, laggards and micronuclei, were recorded in low frequency in both accessions. The few multivalent chromosome association at diakinesis and meiotic stability suggested that hexaploidy probably resulted from chromosome doubling. In DU02, chromosome transfer (cytomixis) among meiocytes, involving part or the entire genome was observed. The implication of these findings for the Brachiaria breeding is discussed.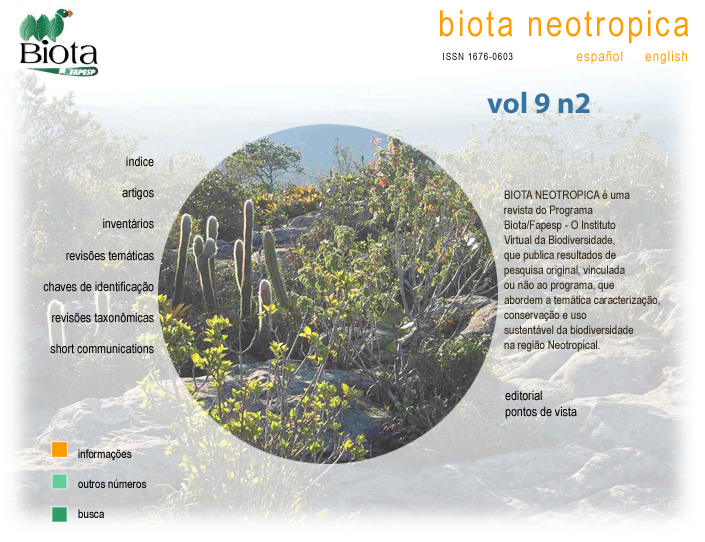 How to Cite
Risso-Pascotto, C., Pagliarini, M. S., & Valle, C. B. do. (2009). Chromosome number and microsporogenesis of two accessions of Brachiaria dura Stapf (Poaceae). Biota Neotropica, 9(2). Retrieved from //www.biotaneotropica.org.br/BN/article/view/508
Section
Short Communications