Coral bleaching in Bahia reefs and its relation with sea surface temperature anomalies
Keywords:
temperature anomaly, coral reef, Abrolhos, Todos os Santos Bay, coral bleaching
Abstract
Since 1993 several coral bleaching events were registered in Bahia. There were no mass coral death associated to these events and the affected corals fully recovered after the impact. The first occurrence was registered during the southern hemisphere summer of 1993/1994, in Abrolhos, when 50 to 90% of the coral colonies were bleached. In the North Coast of Bahia, during the summer of 1997/1998, a sea surface temperature (SST) anomaly of 1 ºC matched with SST registered in the field (29 to 30.5 ºC). As a result, up to 60% corals bleached. From 1998 to 2005 anomalies of 0.25 ºC, for two weeks, caused bleaching in more than 10% corals from the coastal reefs, which are located adjacent or less than 5 km from the coastline. However in the Abrolhos region, where reefs are located more than 10 km from the continent, only SST anomalies higher than 0.50 ºC,persisting for more than two weeks, caused bleaching up to 10% of the investigated corals. Mussismilia hispida, Siderastreaspp., Montastraea cavernosa, Agaricia agaricites and Porites astreoides were the coral species most severely impacted by bleaching, and they are also the most common species in the coastal reefs. All species presented different levels of bleaching, 'light' or 'heavy'. In Bahia, there is a strong linkage between coral bleaching and periods of elevated sea surface temperature, and the most affected corals were the ones from the coastal reefs. These coastal reefs are exposed to the impacts from processes occurring in the continent, suggesting that corals exposed to high levels of nutrient and sediment loads, and large SST fluctuations, may be more resistant to the post bleaching effects, such as infectious diseases and mass mortality.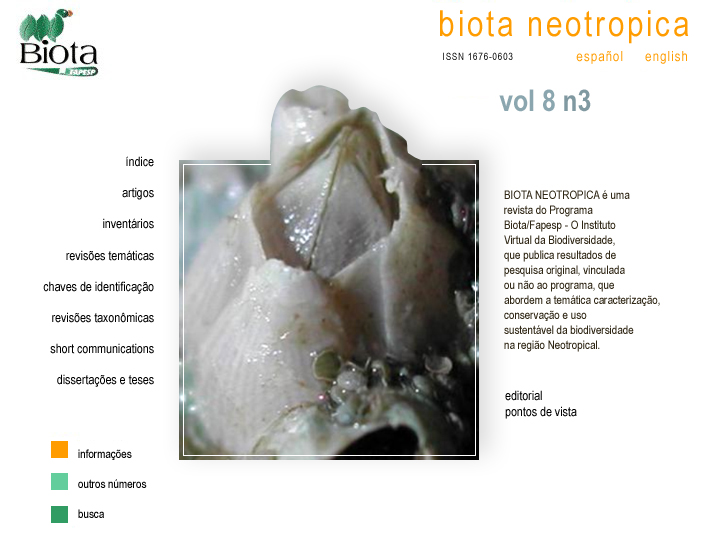 How to Cite
Leão, Z. M. A. N., Kikuchi, R. K. P. de, & Oliveira, M. de D. M. de. (2008). Coral bleaching in Bahia reefs and its relation with sea surface temperature anomalies. Biota Neotropica, 8(3). Retrieved from //www.biotaneotropica.org.br/BN/article/view/418