On the use of open or closed traps in the capture of drosophilids
Keywords:
capture traps, drosophilid, biodiversity, seasonality
Abstract
The use of open or closed traps in order to standardize the drosophilid collection is still a matter of discussion among researchers. In this paper, comparative data of drosophilid collections, using open and closed traps are presented. The collections were made monthly, during one year, in one fragment of a semidecidual forest located in the São Paulo State, Brazil. The efficiency of the traps was evaluated by the use of community descriptors: population abundance and richness and diversity of species. Closed traps were more efficient than the open ones in relation to the population abundance and the species richness, indicating their adequacy for standardization of drosophilid collection in studies of biodiversity and seasonality.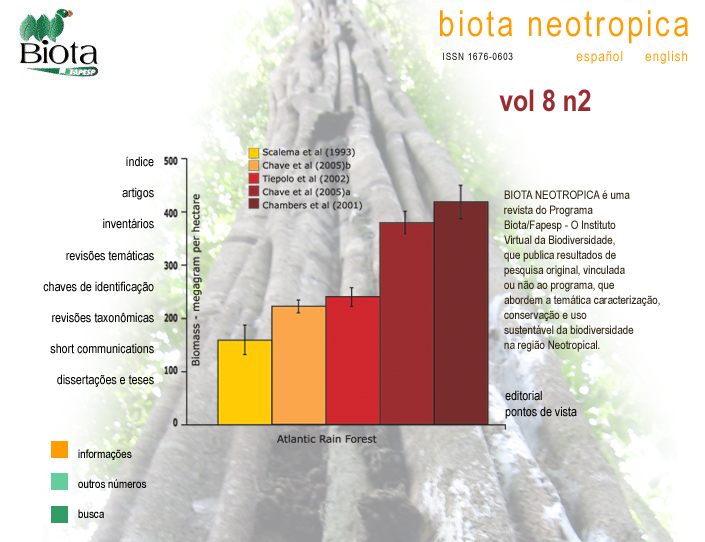 How to Cite
Penariol, L., Bicudo, H. E. M. de C., & Madi-Ravazzi, L. (2008). On the use of open or closed traps in the capture of drosophilids. Biota Neotropica, 8(2). Retrieved from //www.biotaneotropica.org.br/BN/article/view/392