The knowledge of traditional fishermen regarding the spatio-temporal dynamics of natural resources in the Chapada Diamantina region, state of Bahia
Keywords:
conservation unit, traditional knowledge, ethnoecology
Abstract
This paper examines the traditional ecological knowledge of a community of fishermen that live in the APA Marimbus-Iraquara (Conservation Unit). The study aimed at collecting information regarding mainly local perception about the spatial and seasonal distribution of natural resources. Data were collected using open and semi-structured interviews, field observation and guided tours. Also, zoological and botanical materials were collected. The study results indicate the existence of a broad local ecological knowledge about species and ecosystems, particularly in relation to fish species.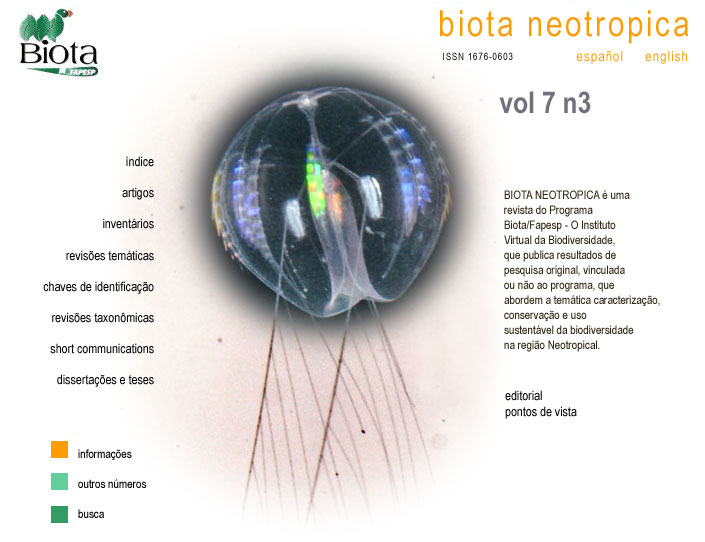 How to Cite
Moura, F. de B. P., & Marques, J. G. W. (2007). The knowledge of traditional fishermen regarding the spatio-temporal dynamics of natural resources in the Chapada Diamantina region, state of Bahia. Biota Neotropica, 7(3). Retrieved from //www.biotaneotropica.org.br/BN/article/view/325