Streams fish from Upper Araguaia and Middle Rio da Mortes basin, Brazil: generating subsidies for preservation and conservation of this critical natural resource
Keywords:
Biodiversity, Cerrado, Freshwater, Neotropical fishes, Headwaters
Abstract
Abstract: The Araguaia River basin has the highest fish biodiversity within the Cerrado biome (Brazilian savannah), with many endemic and threatened species by human activities. Despite growing efforts to catalog Neotropical freshwater fish biodiversity, many regions are still undersampled. Our objective is to complement the information about stream fish in two hydrographic basins in the Cerrado. We sampled 72 streams with 50 m stretch in the Upper Araguaia (n = 32) and Middle Rio das Mortes (n = 40) basins. We collected 14,887 individuals distributed in 137 species, 81 genera, 30 families, and six orders. Characidae, Loricariidae, and Cichlidae were the families richer in species. We found a high diversity of rare fish species in the streams sampled, ca. 71.5% of the species had at least five individuals collected, and 18 species had only one collected specimen. The most frequent species were Astyanax cf. goyacensis, Knodus cf. breviceps, and Characidium cf. zebra. Both basins shared around 43% of the species. We caught 76 species in Upper Araguaia and 120 species in Middle Rio das Mortes. Seventeen exclusive fish species occurred in Upper Araguaia, whereas 61 were found in the Middle Rio das Mortes basin. Our analysis showed lower diversity of fish in Upper Araguaia than in the Middle Rio das Mortes basin. Considering the exclusive fish species of both basins, the human threats in those regions, and the few existent protected areas, we need a better look at the aquatic biodiversity conservation of this ecosystem.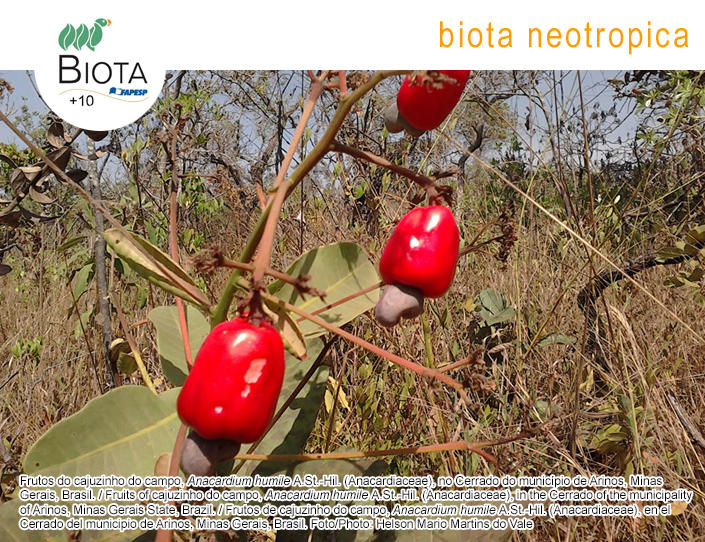 How to Cite
Lima, L. B., Oliveira, F. J. M., Borges, F. V., Corrêa, F., & Lima-Junior, D. P. (2021). Streams fish from Upper Araguaia and Middle Rio da Mortes basin, Brazil: generating subsidies for preservation and conservation of this critical natural resource. Biota Neotropica, 21(4). Retrieved from //www.biotaneotropica.org.br/BN/article/view/1856