Trophic overlap of lionfish (Pterois volitans) and two native predators (Lutjanus apodus and Cephalopholis cruentata) in the western Caribbean
Keywords:
Feeding habits, native predators, invasive species, competition, Mexico
Abstract
Abstract Impact of invasive species on native biota may be due to predation, competition for space or food, or indirect effects. Lionfish (Pterois volitans), invasive in the western Atlantic, is a voracious generalist predator, so it is expected to have a significant trophic overlap with native fishes of comparable size and habits. The goal of this study was to determine the diets of potential competitors of the lionfish, in particular a grouper, Cephalopholis cruentata (Graysby), and a snapper, Lutjanus apodus (Schoolmaster), and to compare them to the diet of lionfish in Xcalak, southern Mexican Caribbean. Stomach contents were analyzed and electivity and diet overlap were estimated. The trophic overlap between the lionfish and the two putative competitors, especially the grouper, was high, including prey that was consumed by the predators in higher proportion than the relative abundance of the prey in the environment, and probably at the same time of day. Lionfish and grouper shared as important diet items Stegastes sp., Halichoeres sp., Brachyura, and Palaemonidae, and most full stomachs were found during the early morning. The hypothesis of competition between them for particular prey is supported, so we advise to continue the culling programs of lionfish and also to monitor the abundance of the possible native competitors.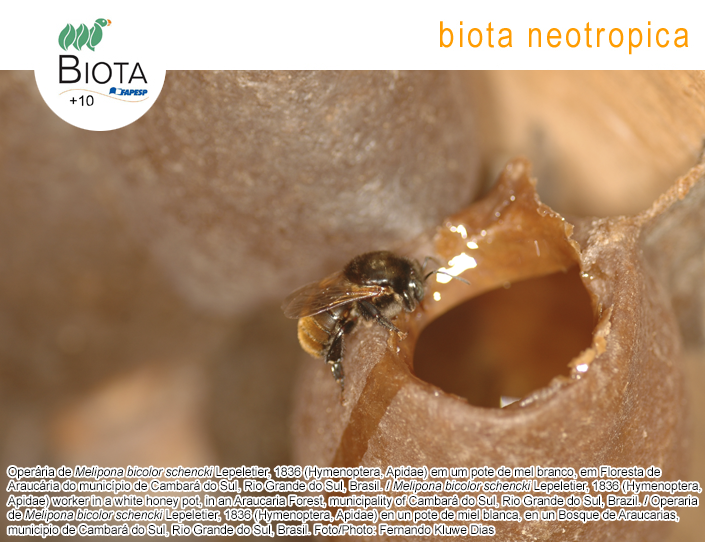 How to Cite
Murillo-Pérez, B. I., Schmitter-Soto, J. J., Cobián-Rojas, D., & Herrera-Pavón, R. L. (2021). Trophic overlap of lionfish (Pterois volitans) and two native predators (Lutjanus apodus and Cephalopholis cruentata) in the western Caribbean. Biota Neotropica, 21(1). Retrieved from https://www.biotaneotropica.org.br/BN/article/view/1806