Brazilian mangroves at risk
Keywords:
Biodiversity, Carbon capture, Conservation, Nursery, PAN Manguezal.
Abstract
Abstract: Recent statements from the Brazilian federal government indicate that impacting economic activities, particularly commercial shrimp farming, are being encouraged in mangrove areas in the near future. Alterations of the National Action Plan and legal instruments that partially protected mangrove ecosystems have created an even weaker legal framework than previously existed. Such changes are leading Brazil far from the global call to conserve mangroves and from the Aichi targets and United Nations Sustainable Development Goals. Unfortunately, the loss of mangrove ecosystems and their ecosystem services will negatively impact living standards for Brazilians in coastal areas.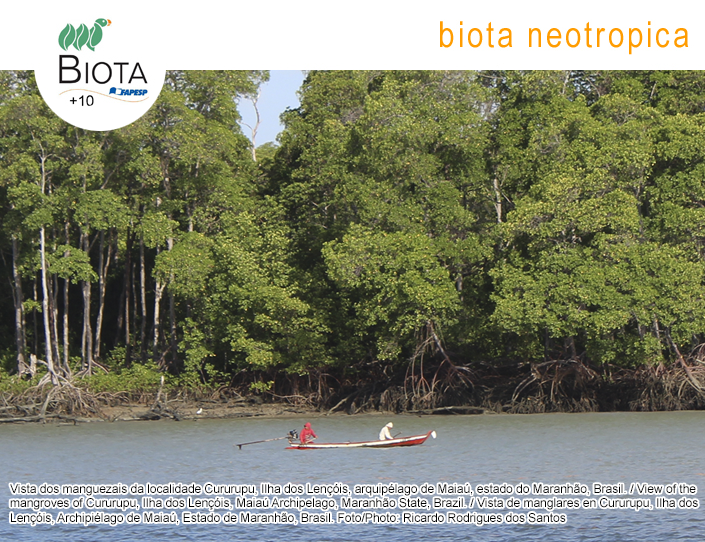 How to Cite
Ottoni, F. P., Hughes, R. M., Katz, A. M., Rangel-Pereira, F. da S., Bragança, P. H. N. de, Fernandes, R., Palmeira-Nunes, A. R. O., Nunes, J. L. S., Santos, R. R. dos, Piorski, N. M., & Rodrigues-Filho, J. L. (2021). Brazilian mangroves at risk. Biota Neotropica, 21(2). Retrieved from //www.biotaneotropica.org.br/BN/article/view/1805