Parque Nacional da Serra dos Órgãos: the highest Amphibian diversity within an Atlantic Forest protected area
Keywords:
Anura, biodiversity, conservation, disappeared species, endemic species, species richness
Abstract
Abstract: We studied the amphibian community of the Parque Nacional da Serra dos Órgãos (PARNASO) for over thirty years. The area of 20,024 hectares has a steep altitudinal gradient (200-2,263 m a.s.l.), and it is located in the municipalities of Guapimirim, Magé, Petrópolis and Teresópolis, middle of the state of Rio de Janeiro, Brazil. Most data were obtained from sampling sites in the municipality of Teresópolis, with additional data from zoological collections and bibliography. We recorded 83 amphibian species distributed in two orders, Anura, 13 families: Aromobatidae (1), Brachycephalidae (11), Bufonidae (5), Centrolenidae (2), Craugastoridae (2), Cycloramphidae (8), Hemiphractidae (7), Hylidae (28), Hylodidae (6), Leptodactylidae (5), Microhylidae (1), Odontophrynidae (3), Phyllomedusidae (3) and Gymnophiona, one family: Siphonopidae (1). In addition, we present six species that occurs in the buffer zone. Ten of these species are endemic of the park, 18 have PARNASO as its type locality, and five the type locality is at the buffer zone.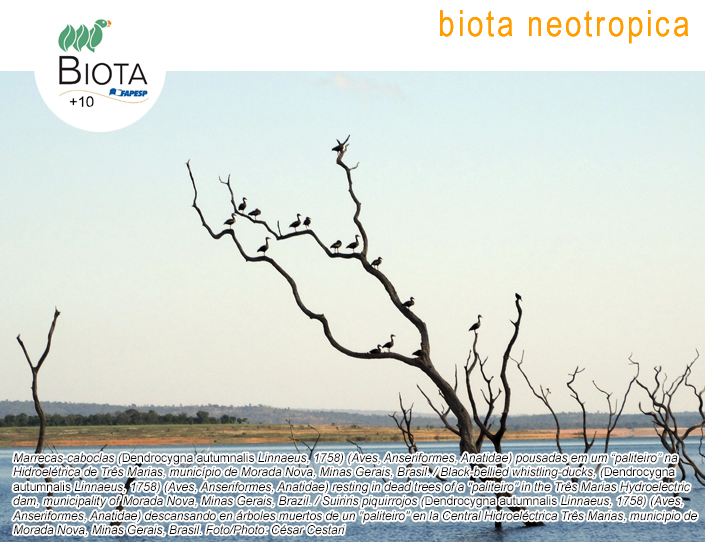 How to Cite
Carvalho-e-Silva, S. P. de, Carvalho-e-Silva, A. M. P. T. de, Folly, M., Luna-Dias, C. de, Bezerra, A. de M., Gomes, M. dos R., Caram, J., Peixoto, O. L., & Izecksohn, E. (2020). Parque Nacional da Serra dos Órgãos: the highest Amphibian diversity within an Atlantic Forest protected area. Biota Neotropica, 20(3). Retrieved from //www.biotaneotropica.org.br/BN/article/view/1756