Arctiini Leach, [1815] (Lepidoptera, Erebidae, Arctiinae) of the Brazilian Amazon. V - Subtribes Arctiina Leach, [1815], Callimorphina Walker, [1865] and Spilosomina Seitz, 1910
Keywords:
Amazon, Tiger moths, Inventory, Noctuoidea
Abstract
Abstract The Arctiina, Callimorphina and Spilosomina moths comprise 340 species in the neotropics. Here we provide a list of Arctiina, Callimorphina and Spilosomina species from the Brazilian Amazon. The list was produced from specimens deposited in the most important Brazilian collections and from literature data. We registered 17 species of Arctiina, two of Callimorphina and 16 of Spilosomina. The proportion of Brazilian Amazon Callimorphina (28.6%) and Arctiina (19.1%) in relation to Neotropical fauna were nearly to those found for other Arctiini subtribes in the Brazilian Amazon. However, the Spilosomina records were extremely low, corresponding to only 6.6% of the Neotropical species. Belém, Fonte Boa and Santarém were the municipalities with the highest number of registered species, with 14, 9 and 8, respectively. As this is the last article on the fauna of the Arctiini subtribes of the Brazilian Amazon, we summarize the main patterns observed for the tribe and identify the main knowledge gaps regarding this taxon.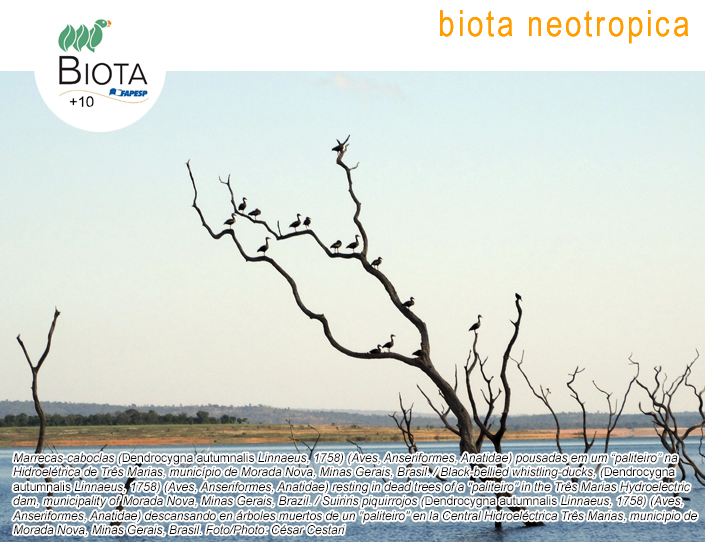 How to Cite
Teston, J. A., & Ferro, V. G. (2020). Arctiini Leach, [1815] (Lepidoptera, Erebidae, Arctiinae) of the Brazilian Amazon. V - Subtribes Arctiina Leach, [1815], Callimorphina Walker, [1865] and Spilosomina Seitz, 1910. Biota Neotropica, 20(3). Retrieved from https://www.biotaneotropica.org.br/BN/article/view/1742