Diet and histological features of digestive tube from four discarded fish species by trawl bycatch in Northeastern Brazil
Keywords:
feeding ecology, fish, histology, feeding activity
Abstract
Abstract: Fish feeding habit associated to the morphology of their digestive tube can provide useful biological and ecological information. Between January and December 2012, we examined 16 fish species discarded by trawl in the Potiguar basin, northeastern Brazil, and classified them into four groups according to Alimentary Index - IAi. Our aims were to: (1) provide information on diet composition of one species represented by each group (Opisthonema oglinum, Conodon nobilis, Larimus breviceps and Sphoeroides testudineus), (2) examine the morphology of their digestive tube, and (3) associate ingested food items with the morphological features. Stomach contents were collected and classified according to IAi: main, accessory and secondary categories; fragments of esophagus, stomach, and small intestine were examined using paraffin section technique. Biometric data (total length-TL, standard length-SL and total weight-TW), stomach weight-SW, and gonadal weight-GW were recorded and applied in two indices: (1) the stomach Repletion Index - SRI (SRI = SW/TW × 100) and (2) the gonadosomatic index - GSI (GSI = GW/TW × 100) for the analyses of feeding and reproductive activities, respectively. The main food categories were (1) Teleostei for C. nobilis, (2) Crustacea for L. breviceps and O. oglinum, and (3) Mollusca for S. testudineus. The feeding activity was higher during the dry season, while the GSI was higher in the rainy season. The morphological analysis revealed a regular structure of the tissues analyzed. We highlight the presence of tubular gastric glands and strong muscular walls in the stomach (O. oglinum; L. breviceps); well-developed pyloric caecum in the intestine (O. oglinum; C. nobilis; L. breviceps); and presence of pseudo-stomach (S. testudineus). Our study confirms that the digestive tube of the examined species has morphological adequacy for carnivorous feeding habit, providing useful information on tissue structures associated to diet composition.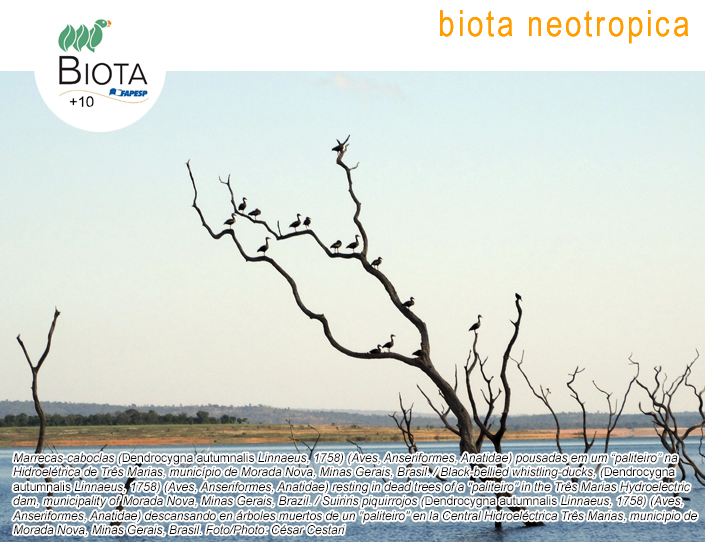 How to Cite
Bomfim, A. da C., Farias, D. S. D., Barroso Mourão-Junior, H., Morais, I. C. da C., Rossi, S., Gavilan, S. A., & Silva, F. J. de L. (2020). Diet and histological features of digestive tube from four discarded fish species by trawl bycatch in Northeastern Brazil. Biota Neotropica, 20(3). Retrieved from https://www.biotaneotropica.org.br/BN/article/view/1735