Synopsis of the tribe Cocoseae Mart. (Arecoideae, Arecaceae) in the state of Maranhão, Brazil
Keywords:
palms, Arecoideae, geographic distribution, taxonomy
Abstract
Abstract: This study presents a synopsis of the tribe Cocoseae (Arecaceae) for the Maranhão state, which was based on the descriptive analysis of voucher specimens of national and international herbaria, from loans, collection visits, digital platforms, and materials collected in expeditions. Twenty-five species belonging to seven genera were identified. The genus Bactris Jacq. ex Scop. was the most representative with seven species, followed by Attalea Kunth. (five spp.), Syagrus Mart. (five spp.), Astrocaryum G. Mey. (three spp.), Desmoncus Mart. (three spp.), Acrocomia Mart (one spp.), and Allagoptera Nees (one sp.). Four new records of occurrence were found for Maranhão: Allagoptera leucocalyx (Drude) Kuntze, Attalea barreirensis Glassman, Attalea phalerata Mart. ex Spreng. and Syagrus glazioviana (Dammer) Becc. This paper presents a taxonomic key for the species, as well as geographic distribution maps and photographic plates with the distinguishing characteristics for each taxon. Besides the taxonomic characteristics, common names, ecological data, and conservation status are included.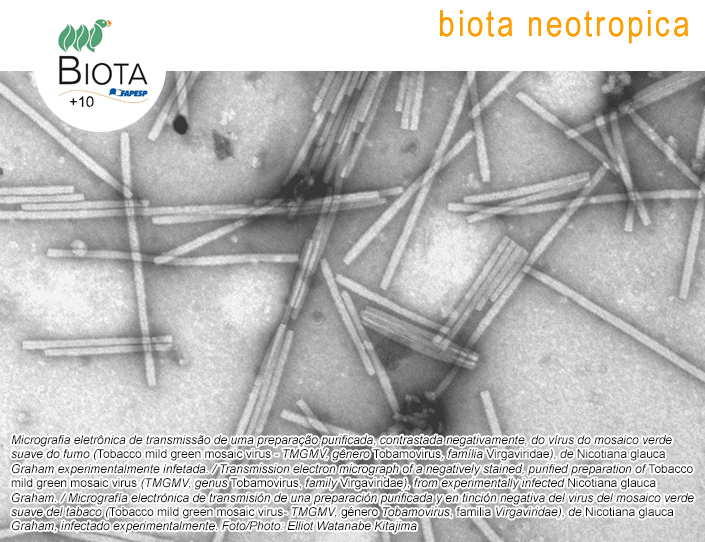 How to Cite
Lima, G. P., & Almeida Jr., E. B. de. (2020). Synopsis of the tribe Cocoseae Mart. (Arecoideae, Arecaceae) in the state of Maranhão, Brazil. Biota Neotropica, 20(2). Retrieved from //www.biotaneotropica.org.br/BN/article/view/1730