Community structure and tree diversity in a subtropical forest in southern Brazil
Keywords:
Araucaria forest, Biodiversity conservation, Floristic similarity, Phytosociology, Seasonal forest, Transitional forest
Abstract
Abstract: Local and regional environmental variations lead to different species composition, creating transitional areas. An example is the Araucaria and Seasonal forest in southern Brazil. Our objectives were (1) to describe the tree community structure and composition of a subtropical forest in southern Brazil and (2) to compare the floristic relationships between two forest typologies (Araucaria and Seasonal forest) in order to characterize the study area and the distribution patterns of tree species. We conducted a survey at Chapecó National Forest (in southern Brazil) in an area of 1.2 ha, where all individuals ≥ 30 cm of circumference at breast height were sampled. Community structure was described using the traditional phytosociological parameters. The floristic relationships were obtained by comparing our results with compiled data from other scientific papers through cluster analyses using an unweighted average linkage method, based on Jaccard similarity coefficient. We sampled 809 individuals belonging to 61 species and 28 families. The richest family was Fabaceae and Coussarea contracta (Walp.) Müll.Arg. was the most abundant species. Taxonomic diversity was 3.06 and the evenness was 0.74. The floristic similarity revealed that species composition of our study area is more similar to Seasonal forest. Species composition is related to environmental factors such as great thermal amplitude and seasonality. This subtropical forest is well structured, highly diverse and extremely important for the local and regional biodiversity conservation.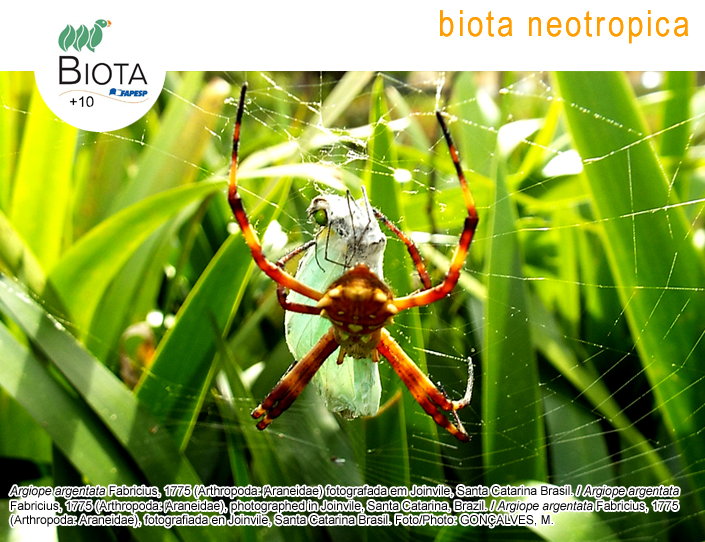 How to Cite
Bordin, K. M., Ferreira, L. D., Rosina, A., Malacarne, M., Zanotelli, P., Adami, S. F., & Vendruscolo, G. S. (2019). Community structure and tree diversity in a subtropical forest in southern Brazil. Biota Neotropica, 19(2). Retrieved from //www.biotaneotropica.org.br/BN/article/view/1629