Moenkhausia lepidura (Kner, 1858) (Characiformes, Characidae): osteology and relationships
Keywords:
Osteology, Moenkhausia lepidura-group, ribs, gill rakers
Abstract
Abstract Cladistic analysis of fishes are mostly based on osteological studies. Phylogenetic relationships within the family Characidae are poorly known in part due to the lack of anatomical studies of its members, including osteology. The present contribution aims to offer a detailed description of all bony complexes of Moenkhausia lepidura. Two remarkable morphological conditions present in the species are discussed: a bony lamella on the proximal portion of the ribs and a basal expansion of the gill rakers. A morphological survey of several species of Characidae along with available phylogenetic information of the family indicates the putative relationships of Moenkhausia lepidura with other small characids presenting bony lamella on ribs and a dark mark on the caudal fin.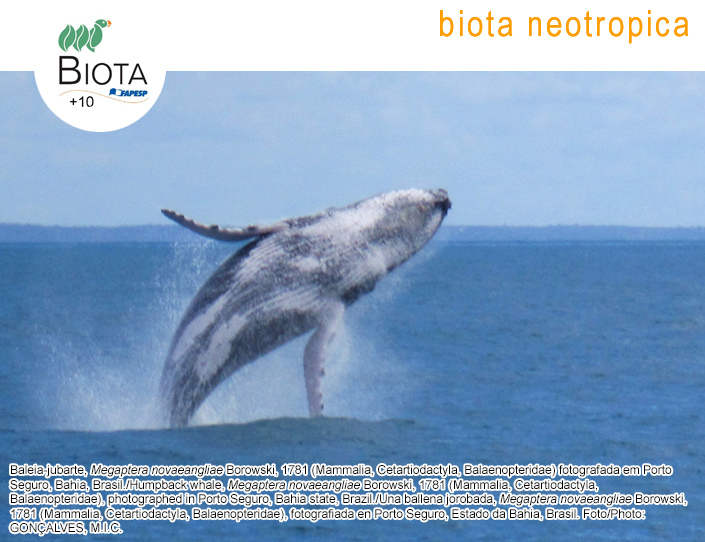 How to Cite
Darlim, G., & Marinho, M. M. F. (2018). Moenkhausia lepidura (Kner, 1858) (Characiformes, Characidae): osteology and relationships. Biota Neotropica, 18(4). Retrieved from //www.biotaneotropica.org.br/BN/article/view/1544