Abundance and composition of the medium to large-sized mammals in a private area of a REDD+ project in Acre, Brazil
Keywords:
Private Areas, Conservation, Camera-trap, Maintenance of Biodiversity
Abstract
Abstract: The implementation of private areas focused on conservation of species and habitats, combined with REDD+ policies, has become an important ally for biodiversity conservation, expanding the conservation areas of the most varied habitats, covering key groups such as large mammals, which are extremely important for the maintenance of ecosystem services. In the upper region of the Purus River in Acre, Brazil, an inventory was carried out using camera-traps, of medium and large mammals community in a private REDD+ area, known as the Purus Project. A total of 19 species of mammals were recorded with an effort of 1859 trap-nigths, including rare, endangered and key species. It is estimated that the richness for the area is of 22 species. Endangered and rare species such as the tapir (Tapirus terrestris) and the short-eared dog (Atelocynus microtis) presented high rates of relative abundance compared to other Conservation Units (UCs). The richness of medium to large-sized mammals recorded in the Purus Project underscores the importance of REDD+ in private areas for the conservation of this group, given the challenges for inclusion and creation of new protected areas. REDD+ projects in privates' areas become an important component for conservation of species and the connection between public conservation units favoring the spread of species and populations between areas, and consequently the gene flow.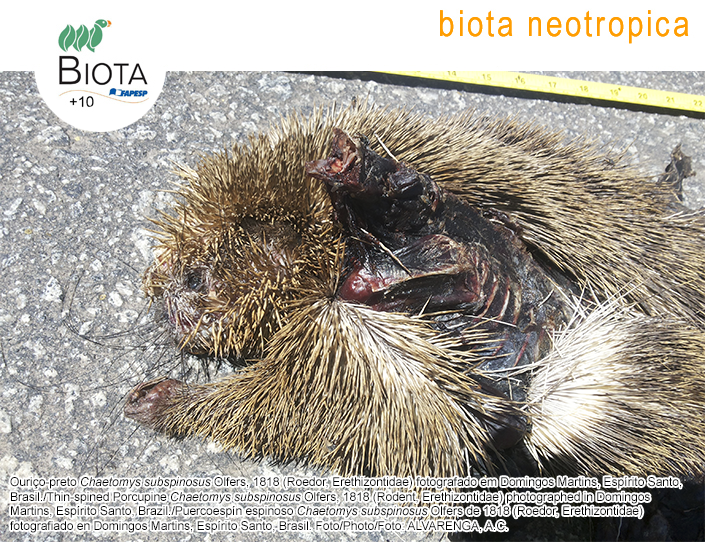 How to Cite
Botelho, A. L. M., Borges, L. H. M., & McFarland, B. (2018). Abundance and composition of the medium to large-sized mammals in a private area of a REDD+ project in Acre, Brazil. Biota Neotropica, 18(3). Retrieved from //www.biotaneotropica.org.br/BN/article/view/1533