Freshwater mussels from South America: state of the art of Unionida, specially Rhipidodontini
Keywords:
Diplodon, Rhipidodonta, Hyriidae, Bivalvia, Freshwater bivalve
Abstract
Abstract Unionida is the most diverse clade of freshwater bivalves. Among the groups occurring in South America, one with the highest number of species is Rhipidodontini (Hyriidae, Unionida, Paleoheterodonta, Bivalvia). However several issues remains on taxonomy and systematic of this group, leading to problems on species identification, description, as also as a limiting factor to other type of studies (e.g., ecology, conservation,…). In this paper is presented a synthesis of available knowledge about Diplodon Spix in Wagner, 1827 and Rhipidodonta Mörch, 1853 in South America, as a first step in order to a better understating of Rhipidodontini. The evaluation of different authors exposes the little agreement between them that resulted in a sort of divergent taxonomical opinions. Some comments on ecology, conservation and habitat preferences were made. This work can also encourage future research on taxonomy, systematic, ecology and conservation of freshwater mussels in South America.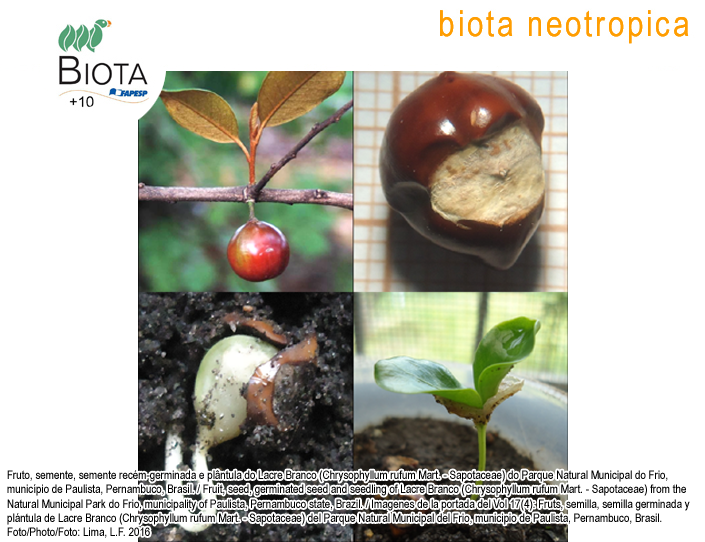 How to Cite
Miyahira, I. C., Santos, S. B. dos, & Mansur, M. C. D. (2017). Freshwater mussels from South America: state of the art of Unionida, specially Rhipidodontini. Biota Neotropica, 17(4). Retrieved from //www.biotaneotropica.org.br/BN/article/view/1477