Inventory of benthic marine and estuarine algae and Cyanobacteria for Tabasco, México
Keywords:
Tabasco, Mexico, new records, marine, estuarine, algae, Cyanobacteria
Abstract
Abstract Studies of benthic marine and estuarine algae as well as Cyanobacteria are in their early stages in the littoral of the state of Tabasco. Sixty seven taxa of seaweeds are currently known from Tabasco. The inventory of these organisms was made based on samples obtained in six localities, three of them in marine and three in estuarine environments. We found 147 species and subspecific taxa with Rhodophyta having the greatest number with 84, followed by Chlorophyta 44, and finally Phaeophyceae 19. In addition, the 26 species of Cyanobacteria collected are recorded for the first time for the coast of Tabasco since there are no previous reports. The presence of 115 species of benthic marine and estuarine algae is reported for the first time for Tabasco. Most of the new records are Rhodophyta (53.9%), followed by Chlorophyta (29.5%) and Phaeophyceae (16.6%). Of the 115 new records of algae for Tabasco, Gayliella fimbriata and Grateloupia subpectinata are new records also for the Mexican Atlantic. The highest number of species was recorded for Sanchez Magallanes breakwater, while the lowest number of taxa was recorded for Mecoacan Lagoon. According to the Feldmann and Cheney indexes the algal flora of the coast of Tabasco is tropical. The greatest diversity was found during the rainy season.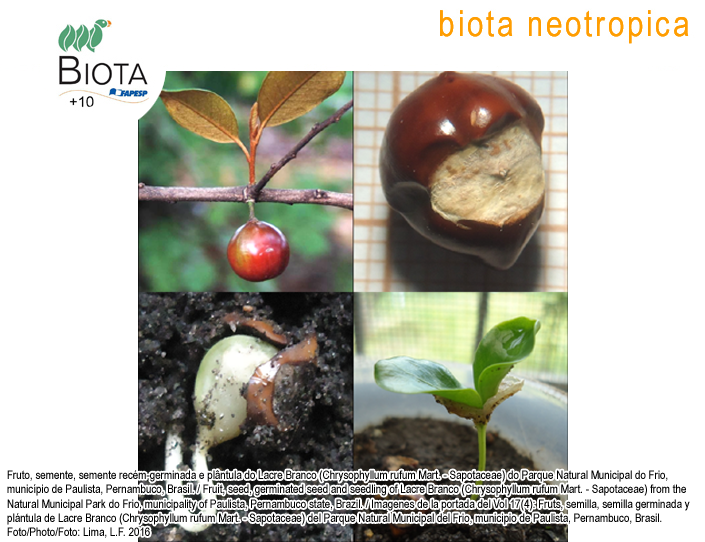 How to Cite
Mendoza-González, A. C., Mateo-Cid, L. E., & García-López, D. Y. (2017). Inventory of benthic marine and estuarine algae and Cyanobacteria for Tabasco, México. Biota Neotropica, 17(4). Retrieved from //www.biotaneotropica.org.br/BN/article/view/1469