Inventory of Ferns and Lycophytes of the RPPN Pedra D'Antas, Pernambuco state, northeastern Brazil
Keywords:
Atlantic Forest, biodiversity, conservation, floristic survey, seedless vascular plants
Abstract
Abstract The Northeastern Atlantic Forest (NAF) has a historic of intense habitat loss and fragmentation. In this context, knowledge of the species from forest remnants is urgently needed and represents a key tool for future studies and conservation strategies. Here, we present the floristic inventory of ferns and lycophytes from the Private Natural Heritage Reserve - RPPN Pedra D'Antas, located in a NAF area. The study area associated with the RPPN Frei Caneca is the Serra do Urubu, which is a hotspot for the diversity of several biological groups in the NAF. We recorded 74 fern species, distributed in 17 families and 46 genera. The most diverse families were Pteridaceae (17 species), Polypodiaceae (14 spp.), Dryopteridaceae (nine spp.) and Thelypteridaceae (seven spp.). Lycophytes were represented by four species, two families and two genera. A new record for the Northeast of Brazil, Serpocaulon hirsutulum, is presented in this study. The area has a large number of species, some of which are restricted to the NAF (e.g. Megalastrum umbrinum). Based on the richness of the study area associated with another inventory held at the RPPN Frei Caneca (138 spp.), the Serra do Urubu is corroborated as a hot-spot for the diversity of ferns and lycophytes in the NAF.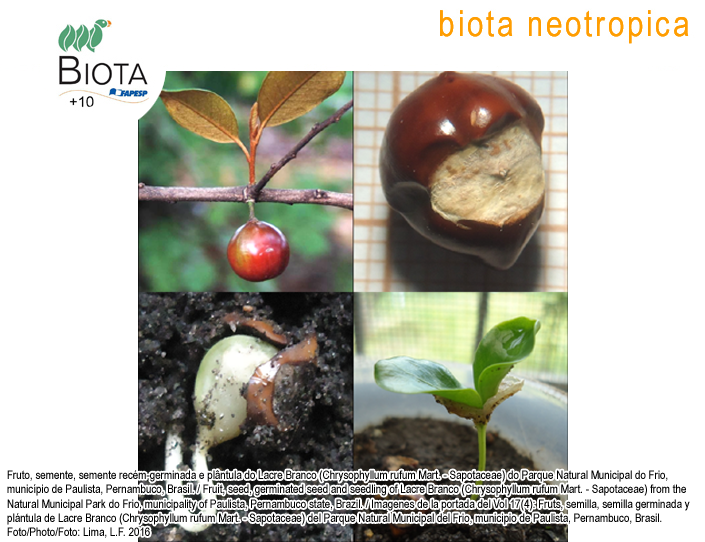 How to Cite
Farias, R., Silva, I., Pereira, A. F., Santiago, A., & Barros, I. (2017). Inventory of Ferns and Lycophytes of the RPPN Pedra D'Antas, Pernambuco state, northeastern Brazil. Biota Neotropica, 17(4). Retrieved from //www.biotaneotropica.org.br/BN/article/view/1464