Occurrence of leucism in Eira barbara (Carnivora, Mustelidae) in Brazil
Keywords:
Leucism, fur coloration, tayra, Serra do Caraça
Abstract
Abstract The occurrence of anomalous coloration (albinism, leucism and melanism) in mammals is a rare phenomenon in nature, but this phenomenon has been reported for several species of mammals. In this study, we report on the occurrence of leucism in Eira barbara by examining three road-killed individuals and two sightings of live animals in Reserva Particular do Patrimônio Natural Santuário do Caraça, southeastern Brazil. In addition, we examined tayra specimens housed in mammal collections from Brazil and USA. The animals found dead and those sighted had a whitish yellow fur on the body and head, resulting in lighter coloration than the coloring pattern commonly observed in tayras. Despite these lighter color pattern, the specimens showed parts of soft tissue, such as iris and the skin, with pigmentation very similar to that present in individuals with the typical color pattern. This set of factors indicates the specimens recorded were in fact leucistic and not albino. Among the specimens examined in the scientific collections, we found nine individuals from different localities that presented the whitish yellow color pattern. Some studies attribute the higher frequency of cases of leucism due to small populations and / or with some mechanism of reproductive isolation. Thus, analysis of the genetic variability of populations containing individuals with such characteristics should be considered. On the other hand, the occurrence of polymorphic color phenotype in tayras indicates that hypotheses related to the fixation of recessive characteristics, or on possible environmental adaptive advantages of these phenotypes can be tested.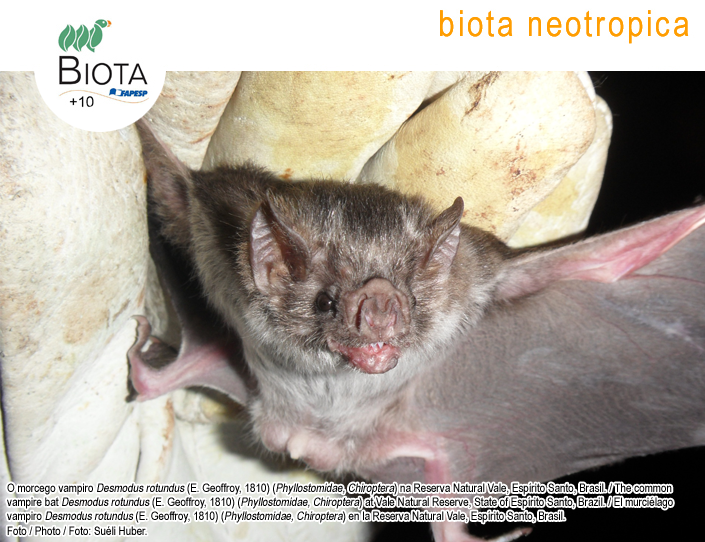 How to Cite
Talamoni, S., Viana, P. I. M., Costa, C. G., Palú, L., Oliveira, R. B., & Pessôa, L. M. (2017). Occurrence of leucism in Eira barbara (Carnivora, Mustelidae) in Brazil. Biota Neotropica, 17(3). Retrieved from https://www.biotaneotropica.org.br/BN/article/view/1456