New isolates of Trichoderma antagonistic to Sclerotinia sclerotiorum
Keywords:
Microbial genetic resources, molecular identification, biocontrol, white mold
Abstract
Abstract Forty-nine isolates of Trichoderma from the Brazilian Midwest were evaluated for their antagonistic activity in vitro against Sclerotinia sclerotiorum (causal agent of white mold), which were then identified based on their nuclear ribosomal ITS sequences. Paired culture tests showed that all isolates exhibited some antagonism, with a maximum of 77% mycelial inhibition and complete inhibition of sclerotia production. Two isolates were found to be the most promising biocontrol agents, considering both antagonistic parameters (CEN1253 - T. koningiopsis and CEN1265 - T. brevicompactum). Five different species were identified: T. harzianum (23), T. spirale (9), T. koningiopsis (8), T. brevicompactum (7) and T. asperellum (2). These isolates are stored in the Embrapa Fungi Collection for Biological Control and the information obtained in the experiments will be incorporated into the database of biological assets within the genetic resources information system (Allele) and be made available for further studies.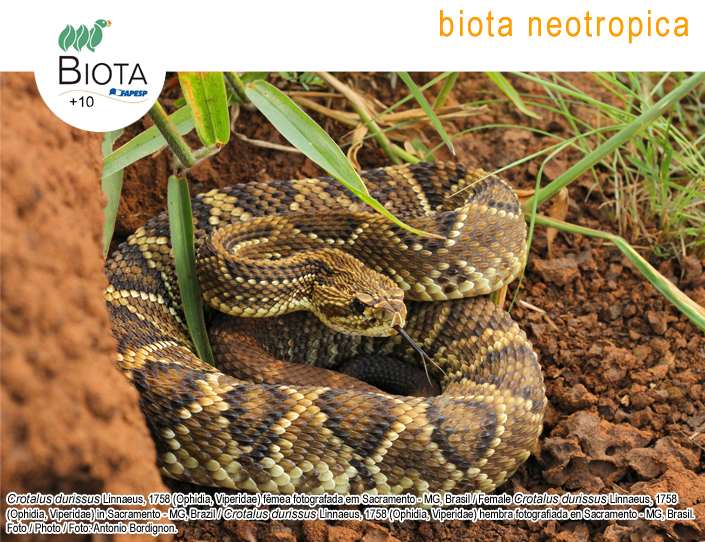 How to Cite
Marques, E., Martins, I., Cunha, M. de O. C., Lima, M. A., Silva, J. B. T. da, Silva, J. P. da, Inglis, P. W., & Mello, S. C. M. (2016). New isolates of Trichoderma antagonistic to Sclerotinia sclerotiorum. Biota Neotropica, 16(3). Retrieved from //www.biotaneotropica.org.br/BN/article/view/1411