Taxonomy, morphology and distribution of Cymatosiraceae (Bacillariophyceae) in the littorals of Santa Catarina and Rio Grande do Sul
Keywords:
biodiversity, psammic diatoms, sandy beaches, South Atlantic Ocean
Abstract
Species of Cymatosiraceae (diatoms) studied from Santa Catarina and Rio Grande do Sul littorals: Campylosira cymbelliformis, Cymatosira belgica, Cymatosirella minutissima, Plagiogrammopsis minima and Plagiogrammopsis vanheurckii) are presented with a morphological description, dimension data, distribution in the studied area and are illustrated in light microscope, and scanning and transmission electron microscopes. Superficial sand samples from the swash zone and plankton were collected from over 30 marine sandy beaches. Cymatosirella minutissima and Plagiogrammopsis minima are new recordings in Brazil widening their distribution to South America, previously being restricted to Europe. Campylosira cymbelliformis was the species most often observed in plankton samples and Plagiogrammopsis minima in sediment samples. Cymatosira belgica and Plagiogrammopsis minima were recorded as abundant species in Mariscal, Quatro Ilhas and Zimbros reaching a relative frequency of 9.6%. The study adds new morphological data to some taxa as the presence of rimoportula on C. minutissima and one row of poroids on copulae of P. minima, these features being in agreement with Cymatosiraceae diagnosis.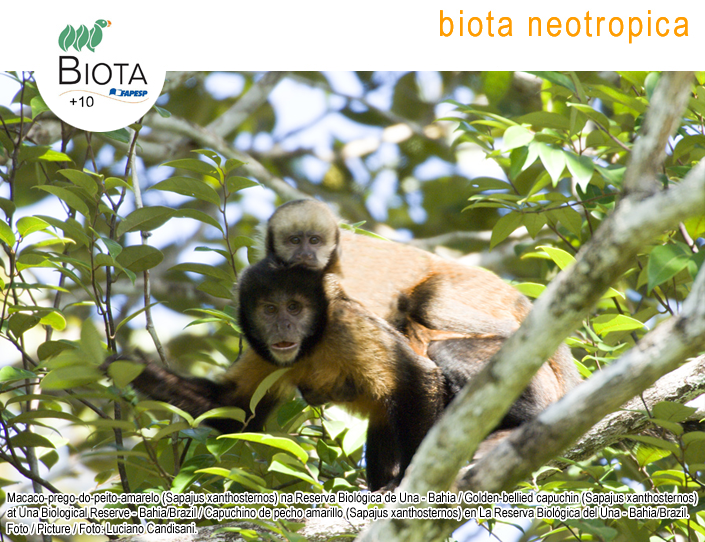 How to Cite
Garcia, M. (2016). Taxonomy, morphology and distribution of Cymatosiraceae (Bacillariophyceae) in the littorals of Santa Catarina and Rio Grande do Sul. Biota Neotropica, 16(2). Retrieved from //www.biotaneotropica.org.br/BN/article/view/1391