Taxonomy of Aspidosperma Mart. (Apocynaceae, Rauvolfioideae) in the State of Pará, Northern Brazil
Keywords:
Aspidospermeae, diversity, Eastern Amazon, floristic, morphology
Abstract
Aspidosperma Mart. is one of the most important genera from Apocynaceae Juss. occurring in Brazil. It is present in many plant formations and has species with both medicinal and economic value. From a taxonomic point of view, many of its species are difficult to identify, especially those occurring in the Amazonian region. In order to complement the information already available with regard to the taxonomy and distribution of the genus, the goal of this work was to provide a taxonomic study of the Aspidosperma species occurring in the state of Pará, northern Brazil. This study was based on the analysis of vouchers from the BHCB, HBRA, IAC, IAN, INPA, MG, R, RB and UEC herbaria, as well as scanned images of vouchers from Brazilian and foreign herbaria, and specimens collected in the field. Species identification was confirmed by analysis of protologues and types (or images). We present taxonomic descriptions, illustrations and one identification key for the 20 species of Aspidosperma found in Pará, with the Baixo Amazonas Mesoregion presenting the largest number of species (17), and the Metropolitana de Belém Mesoregion presenting the smallest number of species (3). Aspidosperma eteanum, A. oblongum, A. salgadense (endemic of Pará) and A. sandwithianum are accepted as species here. Aspidosperma cuspa is a new record for Pará. The fruits of Aspidosperma eteanum and A. salgadense, and the seeds of A. eteanum, have been described and illustrated for the first time.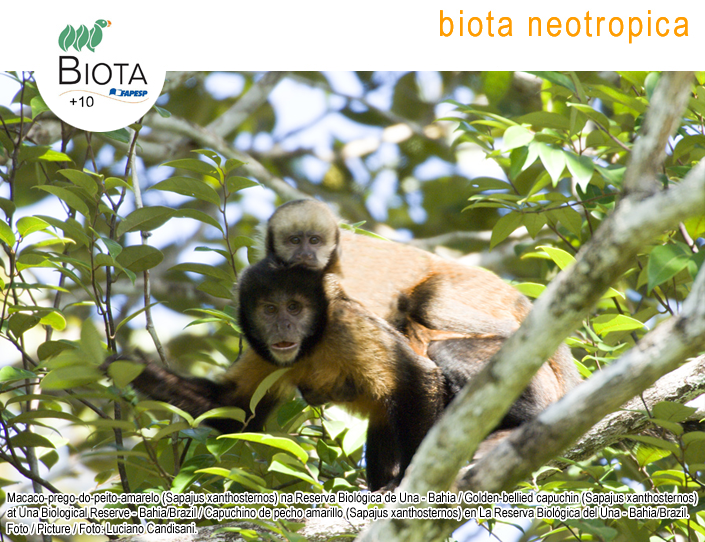 How to Cite
Pereira, A. S. de S., Simões, A. O., & Santos, J. U. M. dos. (2016). Taxonomy of Aspidosperma Mart. (Apocynaceae, Rauvolfioideae) in the State of Pará, Northern Brazil. Biota Neotropica, 16(2). Retrieved from //www.biotaneotropica.org.br/BN/article/view/1371