Spatial configuration of the occurrence of bat species (Mammalia: Chiroptera) in eastern Mato Grosso, Brazil
Keywords:
Cerrado savanna, geographic distribution, conservation units, chiropterans
Abstract
Given the substantial lacunas in the understanding of the occurrence and distribution of bat species in the eastern portion of the Brazilian state of Mato Grosso (Araguaia basin), this study presents an inventory of the species known to occur in the region, highlighting the areas sampled adequately and the species known to occur in conservation units. Georeferenced records of the occurrence of bat species in the region were obtained from published studies, scientific collections, through either the SpeciesLink network or directly from the curator, as well as the capture of specimens by our research group between 2008 and 2013. A 0.5° x 0.5° (latitude/longitude) grid was added to the map of the region for the quantification of the bat species richness of each grid cell. A total of 63 chiropteran species were recorded for the study area. Only 10 of the 30 grid cells had records of bats, and just three contained more than 20 species, and were considered to be sampled adequately on a minimal level. Bat species have been recorded in three conservation units, two state and one municipal. The number of species recorded represents 82.7% of the total of chiropterans known to occur in Mato Grosso, although 12 species were recorded in the state for the first time, reinforcing the paucity of data available on the distribution of bats in the region. The high bat species richness recorded in the present study reinforces the importance of eastern Mato Grosso, a transition zone between the Amazon forest and the Cerrado savanna of central Brazil, for the conservation of Neotropical chiropterans.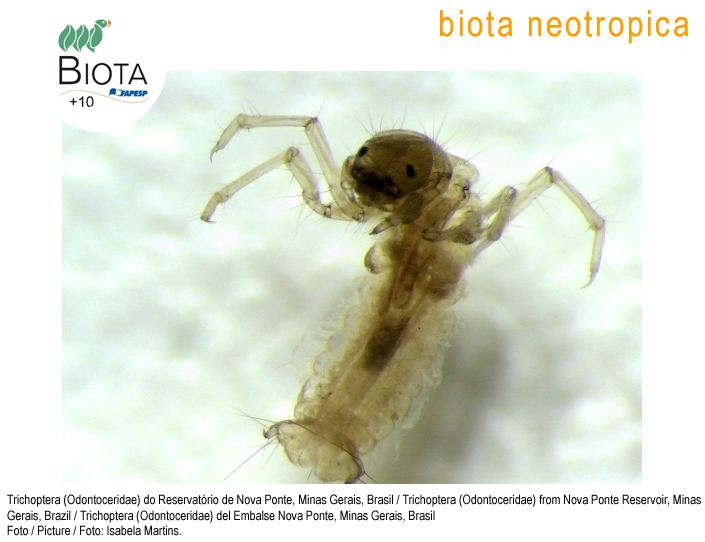 How to Cite
Oliveira, S. L. de, Souza, L. A. S., Silva, H. K., & Faria, K. de C. (2015). Spatial configuration of the occurrence of bat species (Mammalia: Chiroptera) in eastern Mato Grosso, Brazil. Biota Neotropica, 15(1). Retrieved from //www.biotaneotropica.org.br/BN/article/view/1318