Euastrum and Micrasterias (family Desmidiaceae) in lentic tropical ecosystem, Brazil
Keywords:
desmids, periphyton, sazonal, taxonomy, Zygnemaphyceae
Abstract
This study aimed to perform the taxonomic survey of Euastrum and Micrasterias in a lentic tropical environment, seeking to contribute to the knowledge on biodiversity and geographical distribution of the Zygnemaphyceae. Conducted at the Samambaia Reservoir, ten samples were collected in the dry season (24/09/10 and 04/11/10) and ten in the rainy season (06/01/11 and 02/03/11). Periphyton was sampled from stems of aquatic plants (Cyperaceae), which were in the marginal area of the reservoir. With the floristic survey, 22 taxa were identified representing the genus Euastrum (9) and Micrasterias (13), of these 16 are new records for the State of Goiás. In relation the frequency of occurrence and the seasonal period, 19 taxa were classified in the rare category and three in common, nine species were recorded during the dry season, while four only in the rainy season.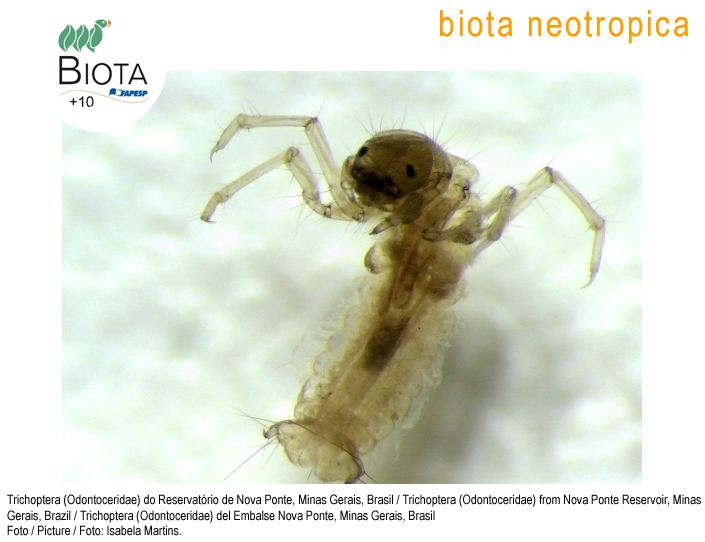 How to Cite
Silva, F. K. L. da, & Felisberto, S. A. (2015). Euastrum and Micrasterias (family Desmidiaceae) in lentic tropical ecosystem, Brazil. Biota Neotropica, 15(1). Retrieved from //www.biotaneotropica.org.br/BN/article/view/1315